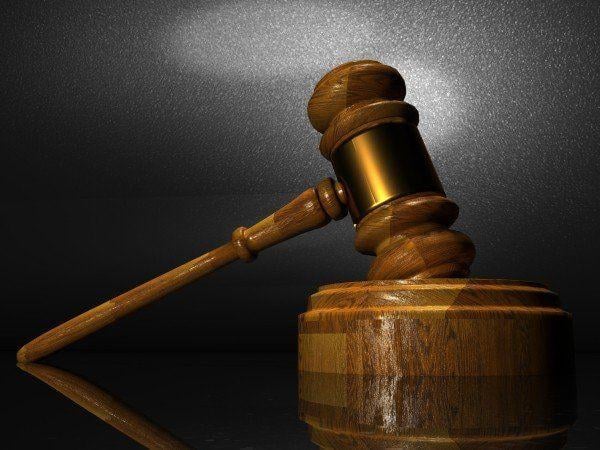 A 27-year-old Redwood City man accused of raping a 20-year-old woman in unincorporated Redwood City in 2017 is facing eight years in state prison after he pleaded no contest to forcible rape Wednesday, according to the San Mateo County District Attorney's Office.
In custody on $400,000 bail, Juan Ramirez-Ruiz also admitted the offense is serious and violent and will appear in court July 2 for receipt of a restitution report and sentencing, according to prosecutors.
Ramirez-Ruiz was arrested in early 2018, more than six months after the victim reported the attack to the San Mateo County Sheriff's Office. The two are said to have been friends since 2010 when they were at his house watching a movie April 3, 2017. Ramirez-Ruiz is believed to have assaulted the woman, removed her clothing, raped her and attempted to force her to perform oral sex before walking her home, according to prosecutors.
When she reported the incident to sheriff's deputies about a month later, the woman said Ramirez-Ruiz also sexually assaulted her in October of 2016, according to prosecutors.
Ramirez-Ruiz's defense attorney Austin Thompson said his client was brought in for questioning under false pretenses and after a long interrogation made some statements that were later used against him.
He credited law enforcement's posting of his client's mug shot in various locations and to social media with inviting an ex-girlfriend to come forward and make allegations she had never made before, which he said changed the landscape of the case dramatically.
Thompson said his client faced a potential life sentence if he had gone to trial with multiple victims alleged in the case, and noted Ramirez-Ruiz has always had the support of his family in court and has long been a valuable member of his community as a student and a worker.
"In my experience, there are occasions where people that I believe to be innocent take plea deals in order to avoid potentially severe consequences," he said. "In this case, I think eight years is pretty severe for someone who has no record."
Though District Attorney Steve Wagstaffe acknowledged the number of forcible rape cases in the county has dropped in recent years, he noted Ramirez-Ruiz's case indicates women should continue to be wary of these types of crimes.
"There are still predators out there like Ramirez-Ruiz," he said. "When the man does not honor a woman's right to say no, we're going to send [him] to prison."