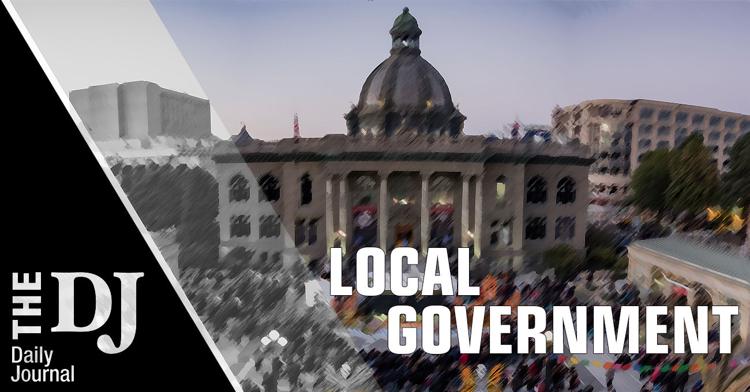 A streetcar line on Broadway in Redwood City, an idea that has been discussed for years as a first-last mile solution, is financially infeasible and will not become a reality in the foreseeable future, the City Council declared Monday. 
The concept was the subject of a recently completed study, which found that a streetcar line between the transit center and Stanford's satellite campus would cost at least $152 million plus an additional $1.2 million annually for operations. 
"We studied it and it's not feasible," Councilman Ian Bain said at the meeting. "If anyone wants to argue with me, I'd be happy to have that debate."
Bain's colleagues did not argue the point. 
"I like that we explore innovative solutions in Redwood City, I like that somebody else paid for the study — that said I'm not sure a streetcar is the best use of time or tax dollars at this time," Councilwoman Giselle Hale said. 
A consultant added that Broadway wouldn't be optimal for a fast, efficient streetcar system because it's relatively narrow and a place where city events frequently occur.
The study also found that a shuttle on the same route would cost between $14 million and $22 million with an annual operating cost of $1.2 million. 
Several councilmembers suggested the cost of the shuttle is still too high, but said it should be further studied, particularly via a private partnership. 
The shuttle is projected to serve between 1,900 to 3,400 daily riders while the streetcar is expected to attract between 2,200 to 3,900 daily riders. One-way travel times for the two options would be 18 minutes and 13 minutes respectively.
Councilwoman Alicia Aguirre felt there would be insufficient demand for the route analyzed in the study.
"I don't know if we have that much demand for it versus the east-west or going to Middlefield or doing different routes," she said. "It's not clear to me who we're trying to move." 
During the meeting, councilmembers threw out alternative ideas for public transportation downtown, including a gondola system, which is being explored by some cities, Bain said; electric mopeds for rent, which has been rolled out in Oakland, and self-driving buses, which could cut down on operating costs whenever that technology becomes available.
"I feel like technology is moving quickly in this space and it'd be helpful to be aware of where it is," Hale said. 
The council also discussed a separate study proposing various short- and long-term improvements to the transit center, and agreed that alternative long-term proposals would emerge from a community visioning process, initiated in January, for development of a new transit district around the Caltrain station. 
But they welcomed the short-term proposals. Those include a counterclockwise circulation loop for buses, and a new sawtooth design for the bus bays to improve passenger loading and unloading, reduce conflicts between buses and pedestrians and create space for a central open green area, according to a staff report. 
The short-term improvements also include the removal of the fence along the Winslow Street side of the station as well as 50 parking spaces in the surface parking lot there, though cars could be accommodated in the underground garage or in the Perry Street parking lot, according to the report.