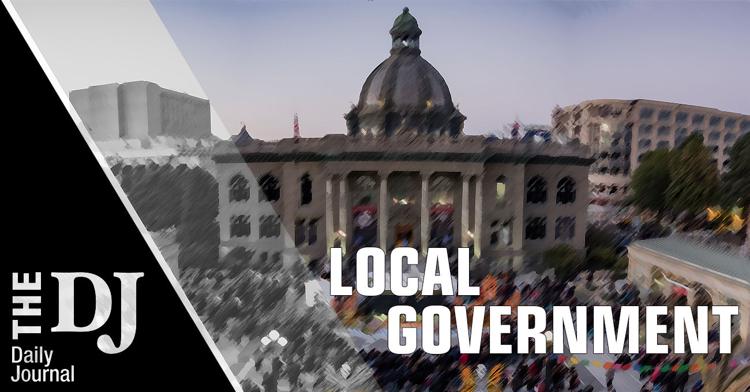 Aiming to reduce greenhouse gas emissions, a majority of Redwood City councilmembers Monday reiterated support for a ban on natural gas in new construction, with potential exceptions for affordable housing projects, among other types of development.
"What are the biggest opportunities to slow down climate change? In terms of what a city can address, they fall into two buckets: transportation and buildings," Councilwoman Giselle Hale said during a meeting Monday. "There are very few things where we can hold the pen on actual change and I believe this is one of them."
Monday's study session was the council's third meeting since the summer on proposed reach codes, which seek to go beyond the state's building energy standards and are being adopted by cities throughout the Bay Area. Most councilmembers ultimately want to adopt reach codes requiring new construction to be powered solely by electricity rather than natural gas, but want the city to conduct additional outreach before adopting such rules. A timeline for the outreach and adoption of reach codes will be announced at the council's February meeting.
While a majority of councilmembers have expressed interest in all-electric reach codes, they've agreed that certain types of development should be exempt from the rules, at least for a period of time to ease the transition. Staff proposed nine reach code exceptions during the meeting and councilmembers appeared on board with most, if not all of them, while calling for affordable housing to be added to the list.
"I want to be able to solve for both of our crises: our climate crisis and our housing crisis," Hale said. "What's missing for me from our current exceptions is an exception for 100% affordable housing."
Nonprofit affordable housing developer MidPen told city officials it would not have been able to move forward with some of its affordable projects if a natural gas ban was in place, Hale said.
"We don't need to do anything to make it more challenging to make affordable housing a reality," Hale said.
Mayor Diane Howard did not want the exception for affordable housing projects to be limited to those that are entirely affordable. 
"I say not only 100% affordable housing should get an exception, but anyone willing to do more than what's currently asked of them — I'd be willing to give them something," she said. The city currently requires 20% of units in multi-family housing projects be affordable. "If someone came up and said I'll do 40% [affordable units], but what kind of incentives can I get for that? I'd be listening because what we really need in this community is housing." 
Other proposed exceptions are for restaurants, health care facilities, science labs and emergency centers while high-rise residential buildings could potentially be allowed to include non-electric water-heating systems.
But not all councilmembers are on board with all-electric reach codes. Councilwoman Janet Borgens is concerned about making the leap because of uncertainty surrounding Pacific Gas and Electric and also the burden such rules may have on developers. 
"I'm not a no, I'm just not all in yet," she said. "I don't believe we're currently capable — if we had to do this in the next six months I don't think our development community can get this done and we'll lose valuable housing and development along the way." 
Borgens said all-electric reach codes ultimately make sense, but for now she supports a mixed-fuel option that would incentivize electric while still allowing natural gas in new construction. 
Council discussion followed testimony from several local developers who said all-electric reach codes without sufficient exceptions would make many projects challenging, if not infeasible. 
Many local students, worried about climate change, also took the mic during public comment to urge council to adopt all-electric reach codes. 
"We need to set the example to our students and communities around us that we can make these changes and inspire others," said Isabel Cherry.