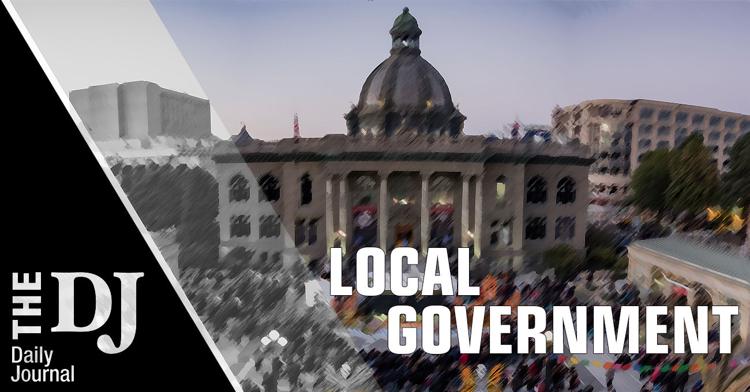 Redwood City next year may begin an extensive community engagement process aimed at establishing a new land use vision for the future of downtown. 
On Monday, the City Council will decide whether to initiate such a process, which would likely span about a year and start in the summer or fall of 2020.
"There's been a certain amount of development downtown over the past several years, some land use caps have been met or are close to being met and the council felt it was a good time to revisit the progress that's been made and make sure downtown is developed in a contextually appropriate way," said Community Development Director Mark Muenzer. "This would be a good time to check in with the council and community and see what we want to do in the next planning process." 
The engagement process will likely result in a new long-range planning document for the downtown core, which is generally bounded by El Camino Real, Whipple Avenue, Veterans Boulevard and Woodside Road, though the exact area will determined by the council sometime in the future. 
Staff is recommending the first phase of this visioning process focus on rail and transportation, including plans for a new train station. 
"Decisions on how and where a new transit center would be located, designed, and integrated into downtown will set the stage for the broader land-use discussions," a staff report states.
Staff is also recommending the council consider creating a transit sub-district in January. According to the report, a transit sub-district would identify the long-term vision for downtown transit service with substantial community input. 
While the discussion Monday will not focus on specific development proposals, many have recently been proposed for the neighborhood, including one that seeks to redevelop the Sequoia Station shopping center into a massive mixed-use development. That proposal by developer Lowe includes 440 residential units, 1.6 million square feet of office space and 175,000 square feet of retail in buildings as tall as 17 stories or 239 feet. 
The staff report listed various benefits of redeveloping Sequoia Station, including additional sales tax revenue via revitalized retail, an enhanced connection between the station and the rest of downtown, safer travel for bikes and pedestrians and generally improving the feasibility of more frequent bus and rail service in the heart of Redwood City, according to the report. Caltrain already has plans to significantly expand service within the next 20 years. 
As an alternative to the visioning process, the council could consider a comprehensive citywide general plan update, but that would be a much longer and costly process, according to the report.
The council will meet at 7 p.m. Monday at City Hall, located at 1017 Middlefield Road.