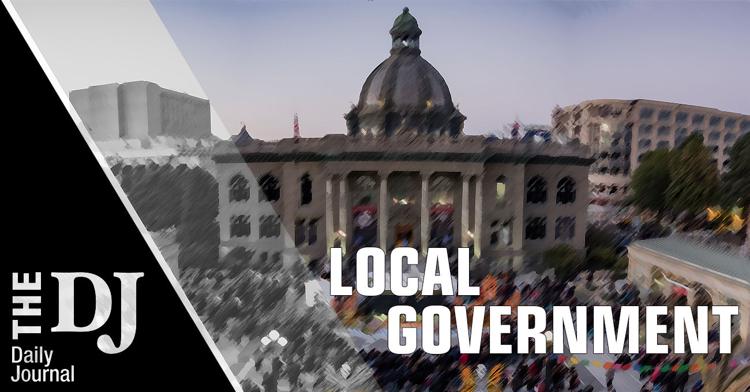 Redwood City officials are planning to add various pedestrian and bicycle safety improvements on El Camino Real between Maple and Charter streets, and the plans will be discussed at a City Council meeting Feb. 25, though no formal action will be taken then.
The proposed improvements include protected bike lanes, crosswalks, street crossings and bus stops, and they're part of the Bike and Pedestrian Safety Improvement Study, a yearlong process that saw completion this month. The study was funded by Caltrans.
The aforementioned stretch of El Camino Real was chosen because of its high pedestrian and bike collision rates, which total 2.32 collisions per million vehicle miles compared to the statewide average of 1.48 for comparable roads, according to the study.
"This area also provides a unique opportunity for enhanced social equity; the streetscape improvements will encourage more foot traffic to economically support the multicultural stores along the segment," the study states.
Street parking will have to be eliminated to make way for the protected bike lanes, but to remove parking, a parking management program will first have to be developed, according to the study. In some segments, sidewalks will have to be reduced from 8 feet in width to 7 feet to accommodate the bike lanes.
Some stretches of bike lanes may be separated from traffic by a series of small poles and existing lanes will be narrowed slightly to allow for more vegetation in the median and pedestrian refuges at intersections.
The plan includes protected intersections along the relevant stretch of El Camino Real, and such a design entails a physical barrier known as a corner refuge island that shields bicyclists from vehicles making right turns and also helps reduce turning speeds.
Other intersection improvements include signalized crosswalks, pedestrian hybrid beacons, median extensions and the removal of slip lanes.
As for buses, the plan is to build sheltered bus stops between the road and raised bike lane so that the bus will stop in the road when passengers board it and not interfere with bicyclists.
City spokeswoman Meghan Horrigan said most of the safety improvements remain a "long-term action" and would collectively cost about $11 million.
"Additional analysis, coordination and environmental review are needed before these concepts would be implemented," she said, adding that funding is not yet available.
The two most expensive aspects of the work are the road improvements, which are estimated at $2.1 million and landscaping, which totals $1.4 million.