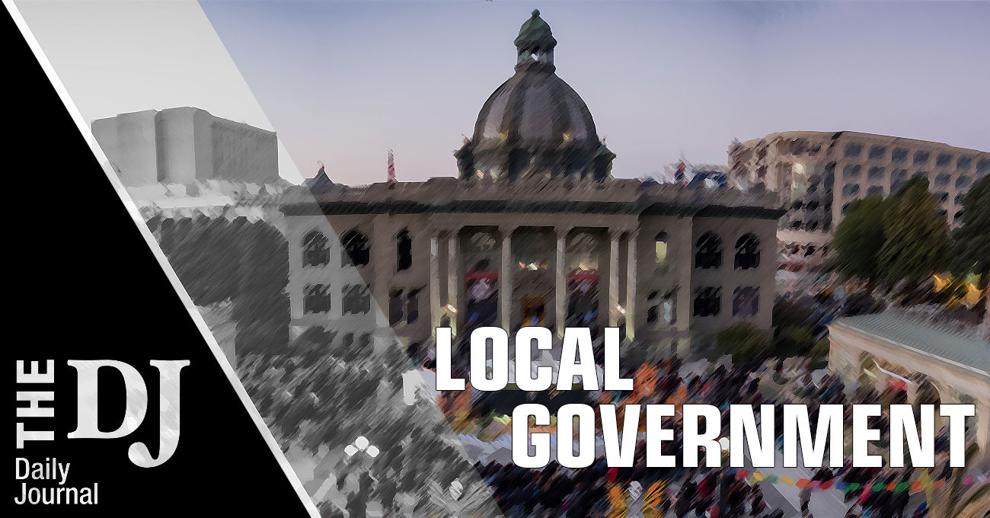 After the closure of the Redwood City-based ice skating rink, Nazareth Ice Oasis, community members, city officials and leaders in the ice sport arena came together Wednesday night to brainstorm ways to develop a new rink. 
"In our journey [trying to save the Belmont Ice Rink] we stumbled upon how cities maybe can pull together and think through a regional concept … because on our own we may not be able to. … We can revive all of that. We've learned a lot over the years," said Sandra Cheung, a board member with Silicon Valley Ice Skating Association, which hosted the town hall. 
Redwood City councilmembers Giselle Hale and Ian Bain joined Parks and Recreation Director Chris Beth; Sarah Feldman, founder and CEO of the SVISA; and representatives from the Mid Peninsula Ice Rink Foundation and Save the Bridgepointe Ice Rink Committee to discuss next steps for developing a new rink. 
Hale suggested finding corporate sponsors who may be interested in developing the rink as a community benefit or partnering with neighboring cities like San Carlos in finding potential locations. 
"What we should really focus on to move this forward is, what's the idea or the project and get as much meat as possible together so that we can package it up and take it to … a variety or resources that will have to come together and partners," said Hale. 
Soon terming out of his role as a councilman, Bain raised the South Main Development, an 8-acre mixed-use project recently approved in the city, as an example of how a rink could be built. Greystar Inc., the developers of the project, have worked on incorporating a roller rink into the proposal following strong community input.
Michael Ohayon, director of asset management for Nazareth Enterprises, the owners of Ice Oasis in Redwood City in addition to the San Mateo rink at the Bridgepointe Shopping Center, confirmed an assertion made during the town hall that Nazareth Enterprises would be open to owning and operating another ice rink with community or corporate partnership. While no formal discussions or planning have been initiated, Ohayon said an advertisement partnership like a building naming would be helpful. 
"We'd be interested in doing whatever we'd need to do to ensure some type of community entertainment like a rink … but we need the community to help too if that's in corporate sponsors or public support. We've been asking the community to help but unfortunately that hasn't happened yet," said Ohayon. 
In September, news surfaced that Nazareth Ice Oasis in Redwood City would be permanently closing, having faced legal repercussions for failing to comply with the Americans with Disabilities Act and needing to invest in other substantial structural upgrades.
"It's disappointing. A true community was built there and this was not a decision [Ice Oasis owner Mounir Kardosh] made lightly or he was happy about but unfortunately at some point you have to look at the global picture. With the pandemic, the cost we were looking at and continued pressure of others interested … it was a perfect storm of things," said Ohayon, adding that the San Mateo location is now struggling with diminishing revenue and unforeseen costly improvements. 
Noting the region has seen the closure of multiple family entertainment venues, Bain apologized for getting involved in the ice rink matter too late before Ice Oasis formally closed. He encouraged the organizations to continue hosting town halls and community meetings in search of solutions. 
"I'm really sorry that I got involved in this issue too late and that I was not able to help save this rink. … It's been a little like fighting a hurricane in terms of the economic forces that we've been facing the last several years," said Bain, who reflected on taking his children to the rink when they were younger.
Looking forward, Beth said the city has been interested in hosting seasonal outdoor ice rinks, suggesting a public green space where Hamilton Street sits could be a potential location. The public green was included in a proposal to develop the Chase Bank property which was one of six proposals to pass the city's Gatekeeper process. 
"The skating community is intent on helping and supporting the city in any way possible such as the full-time and seasonal rinks which the city officials discussed with last night's meeting," said a statement from Feldman. 
(650) 344-5200 ext. 106