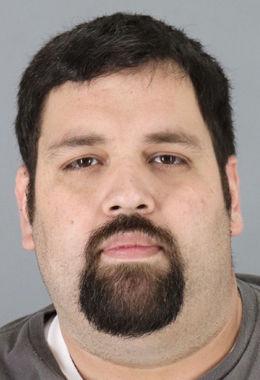 A Redwood City man who pleaded no contest to child molestation and distribution of child pornography for molesting and sending nude photos to several boys aged 11 to 13 was sentenced to nine years in state prison Friday, according to the San Mateo County District Attorney's Office.
In custody on $2 million bail, Angel Leopoldo Gutierrez Monney, 33, received 485 days credit for time served and was required to register as a sex offender for life. Judge Jeffrey Finigan also issued a 10-year no-contact order with the victims, according to prosecutors.
Monney was taken into custody after a friend of one of the victims told his father about Monney's suspicious behavior in September of 2018, according to prosecutors.
Monney was employed as a ride-hailing driver and part-time baby-sitter with a child care website, according to prosecutors and sheriff's detectives previously.
Believed to have befriended the children and their parents as a baby-sitter, Monney is said to have driven the boys home from school, taken them to movies and slept over at some of their homes and invited at least four of them to sleep over at his home, according to prosecutors.
He is said to have touched the genitals of two of the victims during sleepovers in May of 2018 and sent Snapchats to the three other victims requesting photos of them. A friend of one of the victims allegedly told his father about Monney regularly purchasing video games and gifts for the boys and hanging out with children much younger than him, causing the man to call the Sheriff's Office's Detective's Bureau in September to report a possible child predator, according to prosecutors and sheriff's detectives.
Monney's defense attorney Steve Chase described Monney as a shy man who loved kids and games, and said he felt sentencing levied against his client was draconian in comparison to his actions. He said the case was associated with several more alleged victims initially, but noted the charges he pleaded no contest to pertained to a smaller group of victims, adding Monney is religious and comes from a strong and very supportive family.
"There is no reason for this young man to be in prison," he said.