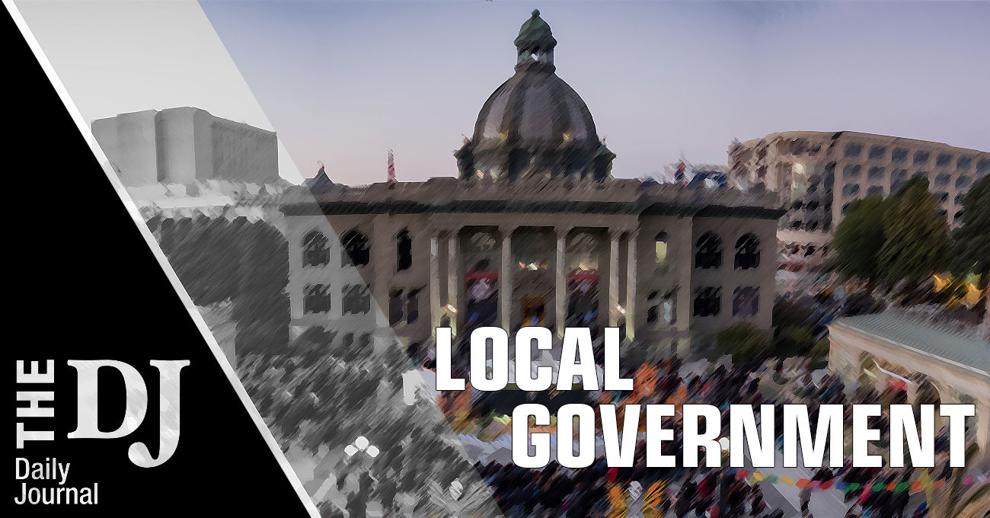 Presented with stronger finances than anticipated, Redwood City is poised to dedicate more than $12 million to COVID-19 recovery, dedicating funds to projected future budget deficits and community assistance services.
"A budget is an expression of values and I feel really grateful that Redwood City is in a position to be able to distribute more funds to our community when they most need them," said Vice Mayor Giselle Hale during a virtual City Council Meeting Monday.
Following a final audit of Fiscal Year 2019-20 year-end finances, performed by the firm Maze & Associates, the city's General Fund was left with an operating balance of $18.7 million. After directing $6.6 million to other obligations, the city will be left with $12.1 million after having projected an operating balance of $11 million.
Projections also indicated the city would face a $3.7 million deficit for Fiscal Year 2019-20 but new projections show that deficit is likely to shrink to $77,000.
Typically if presented with $12 million of unspent funds, Stevenson-Diaz said she'd recommend the city direct up to 80% of its operating balance to pension obligations. But the pandemic, and resulting economic downturn, has put future budget shortfalls and continuing community needs at the forefront.
"I'm trying to have the best of both worlds," said Stevenson-Diaz, noting she feels her recommendation is fiscally responsible considering the city has yet to dip into its 15% reserve.
Future retirement liabilities were top of mind for Councilman Jeff Gee, expressing skepticism in currently projected investment returns and concern for future generations that will be responsible for paying down pension obligations.
Stevenson-Diaz recommended the council set aside $7.5 million of the balance to cover a projected budget deficit of that amount for Fiscal Year 2021-22. The remaining funds could then be used for various initiatives related to pandemic recovery, reimagining services, and long-term community needs.
In the proposal, staff recommends directing $2.85 million to pandemic relief. Of the allocation, $800,000 would go to the Redwood City Fire Department for community vaccination support, $750,000 for a Utility Bill Forgiveness Program, $525,000 for citywide indirect pandemic costs, $450,000 in small business support and $325,000 for employee COVID-19 testing.
An additional $750,000 is recommended to be spent on reimagining programs and services. The funds would cover communications and data analysis support and the implementation of the city's Equity Plan, meant to address disparities in community services and programs.
Councilman Michael Smith praised staff's conservative approach to the budget but questioned whether the city was investing enough into the community during a crisis. He singled out $350,000 for the Equity Plan and $450,000 for business assistance as likely insufficient allocations.
Citing community concerns expressed during public comment, he said the city should "take a more rigorous approach" to understanding how the budget could better accommodate reimagined services.
"We should be thinking about how we can codify this into our budget so that we are moving forward with a kind of progressive lens that everyone in the community is asking for," said Smith.
Councilmember Lissette Espinoza-Garnica called for more community engagement on some budget items, especially Police Department funding. Public speakers called for similar workshops that other councilmembers also supported.
Alternatively, Mayor Diane Howard expressed concern hosting study sessions on specific budget items could be burdensome on city staff already tasked with heavy workloads.
Espinoza-Garnica, a staunch prison and police abolitionist, also said they'd like to see the city begin to implement policies to defund the police, a policy initiative meant to direct funds from police department budgets to community resources.
Hale and Councilwoman Diana Reddy focused their comments on affordable housing and homelessness assistance programs. Staff has proposed directing $800,000 toward combating homelessness including its Healthy Streets Program that cleans up waste left behind by encampments and other parking enforcement initiatives.
Reddy praised staff for recognizing the varying experiences and needs for the unsheltered while Hale questioned whether initiatives would be adopted as long-term budget lines.
Ultimately, staff projects revenue streams will take at least four years to recover despite some revenue, including sales and property tax, having performed better than anticipated. Staff anticipate revenue from travel including hotel tax dollars will likely not recover until 2029, with business travel potentially to be the last activity to resume.
"We've never recovered from a pandemic," said Stevenson-Diaz, who shared strong confidence in current budget projections. "So it's kind of hard to predict how that recovery will look."