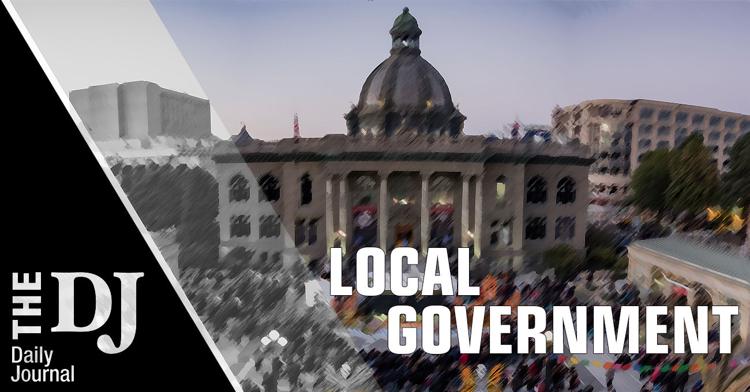 Millbrae officials sought opportunities to improve the city's recreational landscape by establishing potential sources of revenue to rebuild the community center while also eyeing fixes for parks, open spaces and other facilities.
The Millbrae City Council took on the recreational deficiencies during a meeting Tuesday, Feb. 12, when officials laid the groundwork to apply for grant funding and sell city land to generate income for replacing the center lost to arson fire in 2016.
While both recommendations were unanimously approved, Councilwoman Ann Schneider suggested she was not comfortable selling property as a practice.
"I don't want to make this a standard operation that we are selling off city land," said Schneider, according to video of the meeting.
But ultimately she agreed to approve the recommendation to sell two undeveloped lots, as officials are scrambling to find the roughly $30 million estimated to build a new center at the site of the former facility.
"I guess if this is the way we build the rec center, I just want to get the most money for it," she said.
Under the decision, separate properties on Sequoia and Santa Margarita avenues will be declared surplus land, setting the stage for putting the lots on the market. In the case of an eventual sale, officials expect to receive at least $1 million, which could pay toward rebuilding the recreation center.
Officials also approved a concept plan to apply for a grant worth as much as $2.9 million, available under state voters approving Proposition 68, a bond floated on last year's June ballot to benefit parks, open spaces and other community assets. A decision on grant winners is expected to be announced by December.
Officials are putting together a piecemeal strategy for rebuilding the center following the failure of a $12 million bond before voters in the fall election. Vice Mayor Reuben Holober has said officials are in the process of developing a new financing plan which would preclude them from needing a tax measure to rebuild the center.
Constructing a replacement to the lost center was also among the top priorities identified by officials when discussing ways to improve recreational opportunities in Millbrae.
Additional areas of focus include building the local trail network; connecting paths between downtown, the Civic Center and the nearby park; and creating more recreational space to accommodate the anticipated population hike brought by residential development near the train station.
Officials agreed the variety of issues should be addressed through a forthcoming parks and recreation master plan which councilmembers suggested should be crafted over the coming years.
Holober said as officials examine such issues, they should look to address the community's desire for a new a new swimming pool. Some had asked for an aquatic center to be built into the new recreation center, but officials ultimately decided the project would be too expensive.
But with the swimming pool at Burlingame High School out of commission and under construction for an undetermined amount of time, councilmembers agreed there is a shortage of available swimming facilities.
Some councilmembers shared a desire to gain greater access to the pools at Mills or Capuchino high schools, but expressed frustration with the unwillingness of San Mateo Union High School District officials to adhere to those requests.
Schneider said education officials "haven't been good partners," and that they have come up with every excuse not to offer access, while Councilwoman Gina Papan agreed the high school district has been less than cooperative.
Schneider suggested Millbrae officials work with local elected officials to try to resolve the issue, referencing state Sen. Jerry Hill, D-San Mateo, intervening to help settle a dispute over the Burlingame pool between city and school district officials.
"We should not be afraid of using our higher elected offices to get this done," she said.
Schneider also noted San Bruno is planning to rebuild its community pool and suggested Millbrae officials look to partner with neighboring city officials to help finance the project.
Considering the variety of feedback offered by councilmembers, City Manager Tom Williams said officials may reach out to complete a needs assessment detailing the variety of recreational improvements desired by the community.
"We'll bring that forward sooner than later," he said.