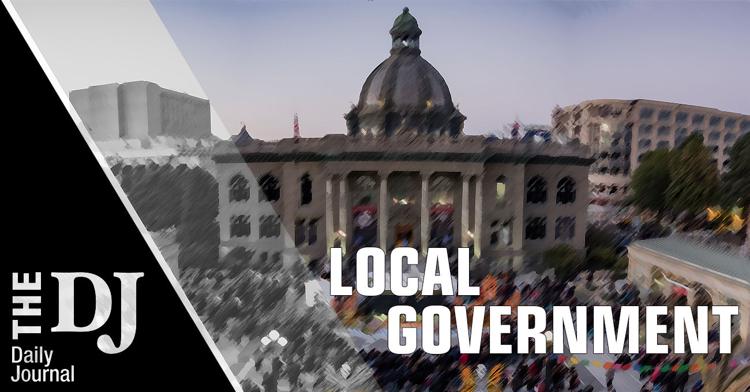 Cost of the new 1,022-space county parking structure in Redwood City at Veterans Boulevard and Middlefield Road has climbed to $58 million — reflecting the market for Bay Area construction and sustainability features such as electric vehicle charging stations, the county says.
Skilled labor in high demand, escalating costs and many new projects underway describe the regional market, said Adam Ely, director of project development for the county.
The parking structure was estimated to cost $47 million almost two years ago.
Additional soil condition remediation and associated haul-off services have also been added.
The San Mateo County Board of Supervisors meeting Tuesday take up a final project budget of $58.2 million for the parking structure.
The structure just north of the existing government center parking garage — which will be used for public and jury parking — will provide parking for county agencies and employees, a county staff report said.
"Consistent with the county green building policy and leadership in sustainability, the new structure will operate at zero net energy," the report said.  
Photovoltaic panels arrayed on the top floor will provide power for the structure and the county government center.
San Mateo County supervisors meet 9 a.m. Tuesday, March 10, in the board chambers, 400 County Center in Redwood City