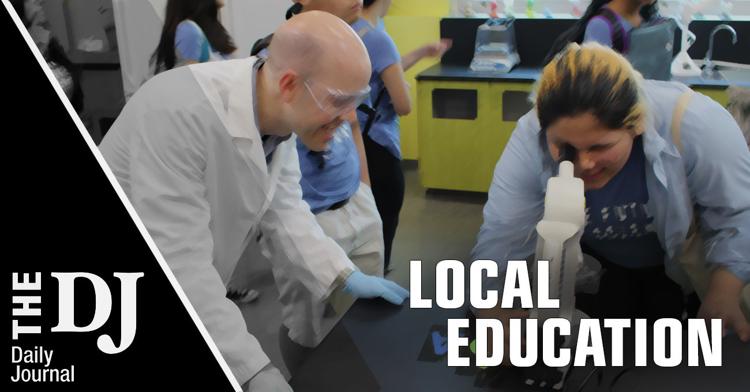 To stem the affordability struggle pinching teachers, school district employees and workers from other public agencies, a discussion on workforce housing development opportunities is beginning between local education and city officials.
Sequoia Union High School District officials will host a town hall seminar Wednesday, Feb. 13, at Sequoia High School in Redwood City examining the need for affordable housing for public employees.
The upcoming discussion marks the most recent in a series by school districts and cities across the county seeking to construct housing to ameliorate the concerns by educators and workers priced out of living on the Peninsula.
Georgia Jack, president of the Sequoia Union High School District Board of Trustees, said she is hopeful the talks eventually form into an ambitious collaboration between local agencies interested in addressing the affordability crisis.
"We need to be bold. We need to come together because when I look at the cost of housing, I don't know how one agency can provide what needs to happen," said Jack.
The discussion will be moderated by Santa Clara County Supervisor Joe Simitian as well as Menlo Park Mayor Raymond Mueller and feature presentations by district teachers' union president Edith Salvatore, Armando Sanchez, executive director of the Housing Endowment and Regional Trust of San Mateo County, regional housing expert Maya Perkins and supportteacherhousing.com founder Sarah Chaffin.
Jack said representatives from local elected officials' offices are expected to attend as well, along with city officials and members of the school systems which feed into the high school district. Community members are invited to attend the discussion too.
Jack said she is hopeful the discussion brings to light the severity of the housing struggle plaguing so many who fill essential roles in the local community, while also building consensus around the need for innovative solutions.
"We've reached a moral imperative at this point. Actually, I think we passed that some point ago. But hopefully we can get the political will," said Jack.
Positioning the matter of workforce housing as an ethical issue mirrors perspectives shared recently by members of the San Mateo Union High School District Board of Trustees, who are also considering building teacher housing.
Unlike their colleagues to the north who are considering selling a portion of a former San Bruno high school campus to finance the workforce development though, Jack said Sequoia Union High School District officials do not enjoy access to surplus land.
But with a workforce starved for affordable housing opportunities and other resources potentially available to contribute, Jack said she is optimistic the upcoming discussion can give way to identifying collaborative solutions.
Furthermore, Jack said she believes Simitian can be a useful model of the regional leadership required to bring partners together in the effort to build such developments.
"We can start thinking about how as a region we can do something similar to what is happening in Santa Clara County," she said.
Simitian, a former state senator, played a key role in Santa Clara County passing a $123 million affordable housing bond in the fall election, and is now working with school districts to collect more resources for the initiative.
Simitian and his fellow supervisors are partnering with the Palo Alto Unified School District and other Santa Clara County school districts to develop a teacher housing project in Palo Alto, designed to offer as many as 120 units.
Such a project is roughly the same size as the development eyed by San Mateo Union High School District officials on the Crestmoor campus, and similar to the amount of workforce units operated and planned by the San Mateo County Community College District.
For her part though, Jack suggested she would favor building a development even more substantial so long as enough support and partnership could be established.
"I would rather start with the bold vision and take in all the speculation and shape it than start with a small vision," she said.
Jack recognized though that with more ambitious visions come the chance for more public criticism, which is part of her motivation for starting the discussion in hopes of eventually reaching consensus.
"I'm excited to see if we can get all these people in the room just to kick it off because I think there is so much possibility and I just want to make sure that we have the opportunity for that," she said.
The workforce housing town hall begins 4 p.m. Wednesday, Feb. 13, in the Sequoia High School multi-purpose room, 1201 Brewster Ave., Redwood City.
(650) 344-5200 ext. 105