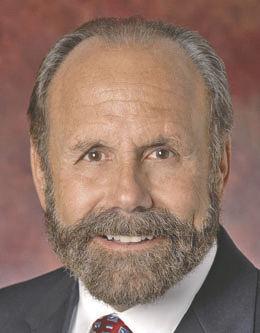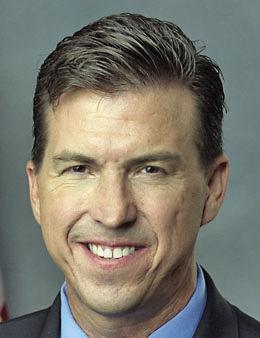 Responding to pressure applied by community members and local lawmakers, the Peninsula Health Care District plans to build affordable housing in its proposed wellness community, according to a top district official.
District board of directors Chair Lawrence Cappel said development teams are crafting a vision for building "a significant amount" of affordable housing in the project abutting the Mills-Peninsula Medical Center.
The declaration comes in the immediate wake of a joint letter sent from the offices of U.S. Rep. Jackie Speier, D-San Mateo, state Sen. Jerry Hill, D-San Mateo, and Assemblyman Kevin Mullin, D-South San Francisco, again urging health officials to reserve a portion of the sweeping development for below-market-rate housing.
Acknowledging the letter, as well as the variety of other similar calls sounded over the past year, Cappel said officials are working to meet the needs of a community grappling with a rising cost of living.
"I would think that we are moving right down the road they are asking us to move toward," said Cappel, balancing his perspective by noting he cannot unveil specific plans for the project while terms of a potential deal are still being hammered out.
For the wellness community, health care district officials are planning for a project proposed to include 375 senior housing units, 250,000 square feet of professional office and medical research space, plus additional amenities across 8 acres near Trousdale Drive.
Since the idea was floated, legislators and housing advocates have called for the project to include an affordable housing component. Most recently, Speier, Hill and Mullin released a letter citing an opinion from the state Legislative Counsel Bureau determining that such housing could be built on district land.
Pointing to the judgment, the Peninsula lawmakers reiterated their interest in the letter sent Monday, Sept. 9.
"We believe that publicly-owned land should be used for the broad public purpose of constructing affordable housing," said the letter. "By the available evidence, we believe that this housing is essential to the health, safety, and welfare of our entire community."
The letter was the most recent in a line of similar attempts to persuade district officials. Among those efforts include Speier last year releasing a letter expressing the same intent, while officials from San Mateo and Burlingame have attended public meetings making similar interests known, alongside local affordable housing advocates.
In previous discussions, Cappel had said district officials are willing to consider the perspectives shared while noting more planning and design work is required before making any commitments.
But Cappel pledged to answer the call for affordable housing in a conversation Tuesday, Sept. 10.
"We are doing what they are asking us to do," said Cappel.
To that end, he said the developer hired by the district to plan the wellness community is collaborating with a nonprofit affordable housing builder to design a proposal. He characterized those discussions as being in advanced stages.
Without committing to a timeline for announcing details of the potential arrangement, Cappel said he expects more information will be available in the next couple months.
"I think we are getting very close to having an appropriate plan that people will have an opinion about," said Cappel.
He also expressed an interest in collaborating with nearby property owners, such as Sutter Health, to see whether neighbors would consider developing additional, similar housing.
"There's a lot of land there, and a lot of it is used, but some isn't. And if we could put it to good use for housing, I think that's a good thing," he said.
The district was initially intended to operate the medical center but that was taken over by Sutter Health which constructed a new medical center. District officials then pivoted to assuring district properties and resources through taxes it collects serve the health needs of residents in San Bruno, Millbrae, Burlingame, Hillsborough, San Mateo and Foster City.
While noting the officials already initiated discussions to facilitate construction of affordable housing on district land, Cappel said the variety of requests from officials and others did not fall on deaf ears.
"It hasn't gone unheard," he said.