Surrounded by to-do lists, fliers and maps adorning her office walls for the past few weeks, at first glance it might look like San Mateo City Clerk Patrice Olds is coordinating a military operation from City Hall.
And in working on Operation Eagle Visit, a weekend of activities aimed at welcoming veterans and troops currently serving in the 101st Airborne Division of the U.S. Army, Olds has been on a mission to ensure all the moving pieces involved with planning a parade, festival, banquet and even a boot camp class are set in motion.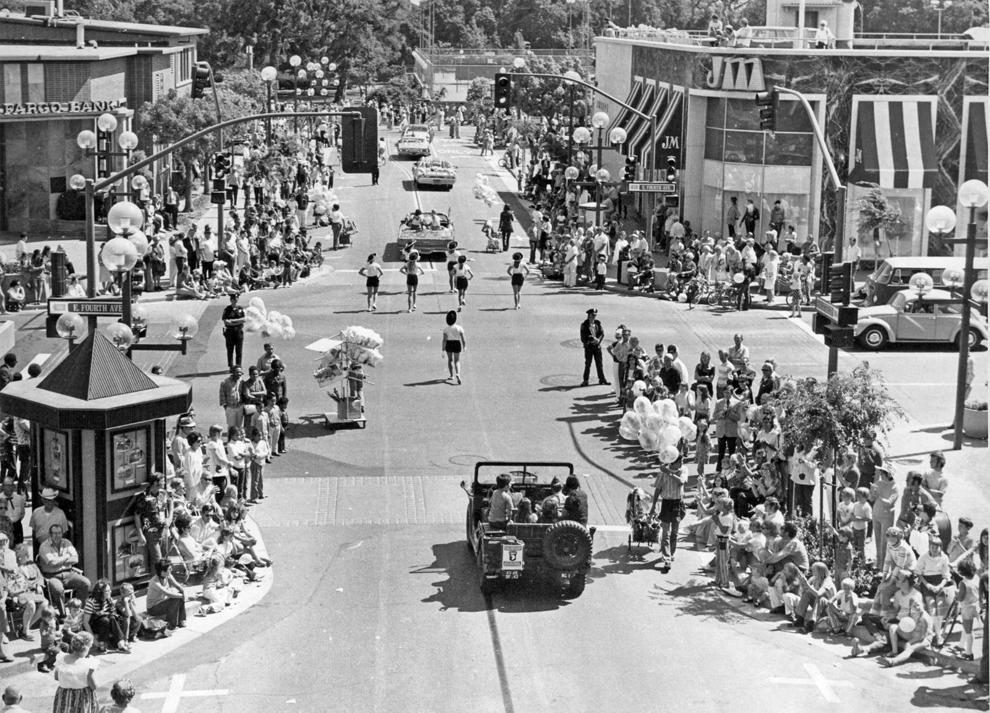 "It's command central here right now," she said.
With weeks to go before March 23, when the festivities begin, Olds and her team have been counting down the days before some 50 troops and 40 veterans arrive in San Mateo to meet Peninsula residents. But the hundreds of letters, emails and care packages exchanged between the military unit and San Mateo residents no matter where the unit was deployed in the 50 years since the city adopted it are never far from her mind.
Though Olds is focused on ensuring those visiting San Mateo receive a warm welcome, she also sees the weekend as an opportunity to recognize the community for five decades of dedicated support of the unit's troops. In forging lines of communication with those serving in the Vietnam War and coordinating a parade for their return from war in 1972, the city's early days of supporting the unit came at time when tumultuous debates about the United States' role in Vietnam rippled through the country, said Olds. So by receiving soldiers in their city with open arms and pride in their service during a rocky political climate, Olds said the San Mateo community was unique in establishing such a close bond with the unit it adopted.
"I really want to celebrate San Mateo for the courageous act they took in 1968," she said. "They really embraced this."
Olds said the effort got off the ground when Peninsula resident Linda Patterson, no relation to City Manager Larry Patterson, approached the city with a December 1968 letter from her brother, Sgt. Joe Artavia, asking her to see if a city would adopt his company in Vietnam. Explaining to her that it would bring the morale of his fellow soldiers "as high as the clouds" to receive letters and care packages, the letter compelled Patterson to advocate for the city where she worked at the time to adopt his company.
Through Patterson's efforts and warm response from the community, San Mateo officials adopted the unit less than three months later on March 4, 1968, just three weeks before Artavia was killed in action March 24, 1968. For Patterson, the city's immediate support in helping her respond to her brother's request, especially one she didn't know would be his last for her, was integral to her working through her family's tragedy.
"That is what carried me through and kept my brother right alongside of me all these years," she said.
Having visited soldiers from her brother's unit in December of 1968 where they were stationed in Vietnam, Patterson witnessed the sacrifices they made to serve the country and understood how much messages and packages from their home country meant to them. She remembers well the effort to welcome them back to the United States as they returned from war, with a first stop in San Mateo the weekend of Jan. 22, 1972. She said residents invited the troops into their homes and celebrated their return with them at a time when many soldiers were criticized for their involvement with the war.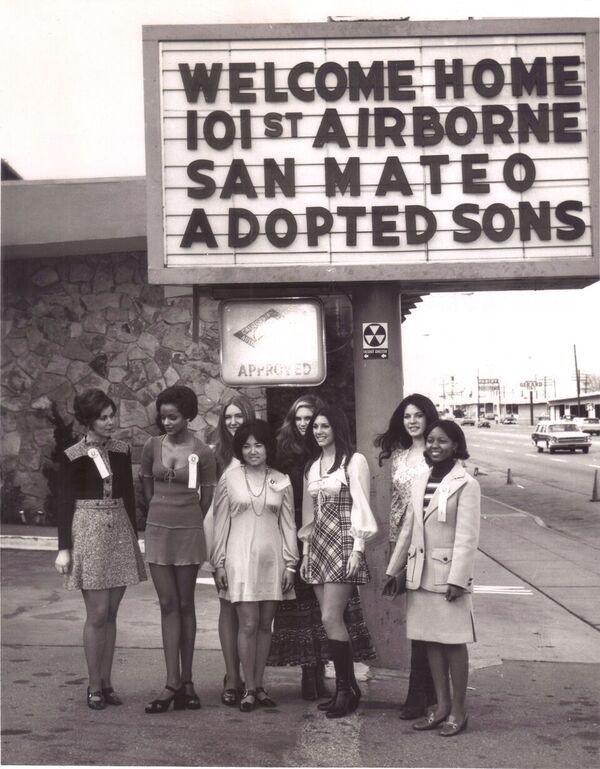 "San Mateo at that time just stood up and supported those kids through letters and care packages," she said. "They promised and kept their promise of treating them like the heroes they were."
Patterson, a Southern California resident, said she has already heard from veterans she met at the homecoming some 46 years ago who are doing whatever it takes to make it to San Mateo from all over the country.
"This means so much to them that they're telling me it doesn't matter, whether rain or snow, they'll be here," she said.
Olds noted the city's efforts have proven to be a model for eight other cities spanning the Peninsula, including Burlingame, Hillsborough, Foster City, Millbrae, Belmont, Atherton, San Bruno and San Carlos, which have adopted units in the 101st Airborne Division since 2004. All nine cities will welcome troops from the units they support at community events Friday, March 23, and are expected to gather in San Mateo Saturday, March 24, for a homecoming parade, festival in Central Park and banquet and gala before a memorial observance at Golden Gate National Cemetery in San Bruno Sunday, March 25.
Councilwoman Maureen Freschet and Councilman Joe Goethals, who have visited the unit at its base in Fort Campbell, Kentucky, said they looked forward to the opportunity to welcome the troops and veterans back to the city after years of corresponding with them in deployments as far away as Iraq and Djibouti. Having grown up in San Mateo, Freschet remembers her family's excitement in learning about the connection between the city and the unit, as well as beginning a letter writing campaign as student body president at St. Gregory's Catholic School.
Noting the impact preparing letters and packages for the troops has had on the San Mateo residents who have supported the troops in the last 50 years, Goethals said he looked forward to the bond formed between the city and the unit to grow even stronger. Goethals said he met a Vietnam veteran who had served in the unit when he visited Fort Campbell who said he had always wanted to visit San Mateo and never gotten a chance to, demonstrating for him just how meaningful it has been for the troops to stay connected with the city. But he acknowledged how important it is for residents to stay connected with the unit they've adopted at a time when many don't know anyone serving in the military.
"I think that it's even more important today to have a relationship with the men and women who are sacrificing for us in the armed forces," he said. "For us, to get to know those people who are making those sacrifices for us every day is critical."
Operation Eagle Visit will take place in various locations in San Mateo March 23-25. Visit cityofsanmateo.org/101st for more information.