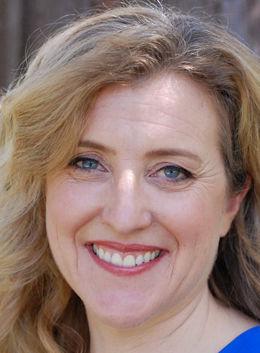 Burlingame officials inched near establishing reach codes at the behest of environmental advocates who favored banning natural gas in new construction as a means of limiting the city's carbon footprint.
The Burlingame City Council examined the potential policy during a study session Tuesday, Feb. 18, designed to build consensus and collect thoughts on the initiative growing more commonplace along the Peninsula.
While no decision was made at the meeting, Mayor Emily Beach along with councilmen Michael Brownrigg and Ricardo Ortiz supported the ban but Vice Mayor Ann O'Brien Keighran and Councilwoman Donna Colson maintained reservations.
Those in favor advocated for crafting a building code policy mandating new construction to be solely electric, with no natural gas hookups for cooktops but improved infrastructure to accommodate charging stations for electric vehicles.
"With creativity and design, I think we can get there," said Beach, according to video of the meeting. "It is not easy, but it is possible and it is even cost effective."
The study session marked the second extended conversation by Burlingame officials on the issue, and another is expected to occur before a potential policy is proposed for approval.
The most recent discussion occurred before an audience comprised largely of environmental advocates who favored the ban they claim is a fast track to making the city more eco-friendly and less dependent on natural resources.
Mike McCord, president of the Citizens Environmental Council of Burlingame, pointed to the increasing frequency with which all-electric developments are built throughout the Peninsula and abroad.
"Buildings of all scale are all electric," he said, while encouraging officials to not leave loopholes or exemptions in any eventual policy for fear of allowing developers to skirt the regulations.
A similar sentiment was shared by nearly a dozen other speakers, all showcasing a variety of projects in different locales where state-of-the-art projects were constructed without natural gas connections.
"I think it's time to move in a different direction," said McCord, regarding the opportunity to abandon natural gas in single-family home, multi-family residential and commercial construction.
Berkeley became the first city in the country to ban natural gas in new construction in July. There are close to 35 local cities exploring reach codes of various kinds, including San Mateo, Redwood City and unincorporated segments of San Mateo County. Because local officials can propose ordinances more stringent than the state's Energy and Green Building codes, the policies are dubbed "reach codes."
Brownrigg supported the proposal with an expectation that the industry is headed in that direction.
"We are five to 10 years away from everything being electric anyway, so we might as well get ahead of the curve," he said.
O'Brien was less enthusiastic though, seeking more input from Burlingame residents who are not environmental advocates and may be unaware of the impact this could have on their lives.
"I do also want to be transparent to the rest of the community," she said.
Also pointing to concerns raised by developers of large residential projects, O'Brien said she wanted more information regarding the impacts of the natural gas as it relates to water heating systems. Builders claimed electric system are currently too large and inefficient to adequately replace natural gas heaters for big projects.
Colson, meanwhile, suggested she may favor an exemption for natural gas fireplaces, which she said are superior to the electric version. And she worried about the inconvenience facing those forced to transition away from natural gas cooktops.
Recognizing the divergent opinions on the proposal, City Manager Lisa Goldman said more deliberation is required and the issue will return for further exploration later.
"There are a lot of things people still want to understand or get more information on," she said.