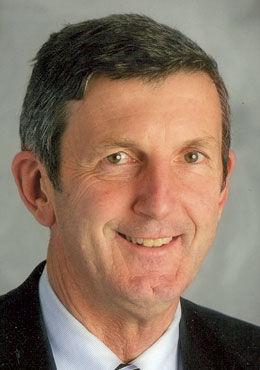 Students participating in extracurricular activities in the San Mateo Union High School District may soon need to be vaccinated, unless verified to have a medical or religious exemption.
The Board of Trustees will decide whether to adopt the rule at its meeting Thursday. If enacted, students without at least their first vaccine dose will be barred from extracurricular events and activities, including sports, plays and clubs, beginning Sept. 20. 
Currently, unvaccinated students who have come in close contact with someone with COVID-19 can still go to regular classes but cannot participate in extracurricular activities for 10 days. This has caused the "disruption and loss of experiences for many students and their teams" during the school year, which has seen COVID cases among unvaccinated students, according to the school district.
"We have events and games being canceled because some students are not vaccinated and then other students lose out," said Kevin Skelly, San Mateo Union High School District superintendent, who noted that "participation in extracurriculars is a privilege."
The district includes six high schools located in Foster City, San Mateo, Burlingame, Hillsborough, Millbrae and San Bruno, with a total of approximately 8,900 students. Of those students, 16% are unvaccinated, according to Skelly.
"There are reasons why students cannot get vaccinated and we need to be sensitive to those," Skelly said. "At the same time, there is a public health case." 
Skelly also mentioned health risks posed to other school districts, as extracurricular activities sometimes involve interacting with other schools.
High school football season began two weeks ago, and a host of other high school sports also began their season in recent weeks, including golf, cross country and tennis.
According to a draft of the proposed policy, participation in extracurricular activities on a high school campus is not part of a free and appropriate education, as laid out by the federal government and students can be excluded from extracurricular activities. 
"Students have a constitutional right to an education, but they don't have a constitutional right to play football or basketball, or be in plays or robotics," said Peter Hanley, the district board's vice president who proposed the measure during the board's previous meeting. 
"We need to take some steps to further encourage people to get vaccinated, one of those steps is unvaccinated students really should not be participating in extracurriculars anymore," Hanley said. "The unvaccinated students present a clear and present danger to the staff and to other students."
Per state mandates, teachers already must show proof of vaccination or submit to routine testing. Verification of student vaccination will be required if not already submitted to Aeries Parent Portal or via the site health aide. 
The school district will hold its meeting to discuss the matter 7 p.m. Thursday, Sept. 9.Go to https://smuhsd-org.zoom.us/j/95584521141?pwd=T2hRZWczNzZJcHBmRTlZNFp4dGZsdz09#success to join the meeting, which will include time for public comment.
(650) 344-5200, ext. 105