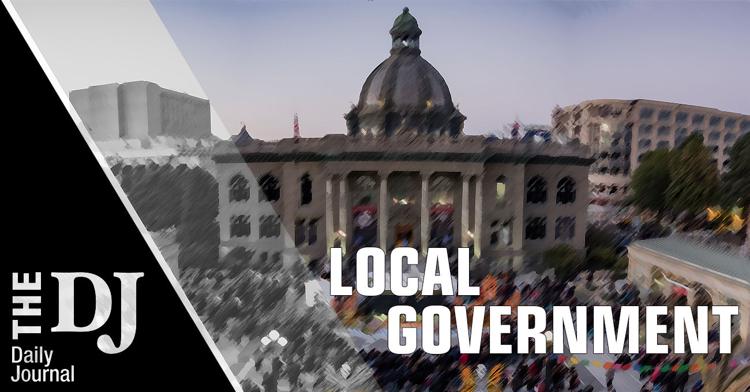 Following a tumultuous stretch featuring failed development deals and legal hurdles, San Bruno officials are resurrecting a proposal to build a new hotel on a key piece of city property.
The San Bruno City Council stands to select a development company interested in constructing a hotel on 1 1/2 acres of city land near the intersection of Interstate 380 and El Camino Real.
The decision slated for Tuesday, Oct. 8, comes nearly one year after a previous developer picked to construct a hotel backed out, subsequently reopening the bidding process on the site known as the Crossing.
Since OTO Development turned away from its $3.9 million arrangement to purchase the land last November, officials hired commercial real estate company CBRE to seek out a fresh group of interested development partners.
Following a slate of interviews spanning the summer, according to a city report, three finalists emerged — KADE Development, Kuber Hotels and Blackridge LLC.
KADE Development proposed to pay $7 million for the site, where it would build a 184-room Aloft hotel, with 200 underground and surface parking spots and a community meeting room spanning between 1,000 and 2,000 square feet, according to the report.
In previous discussions of the hotel, officials identified meeting space as a preferred amenity to be included in the development, due to the lack of other similar spaces in San Bruno.
If approved, the KADE Development hotel is projected to generate about $1.2 million in hotel tax annually, according to the report. The land is exclusively zoned for construction of a hotel, and officials identified tax revenue generated as a potential source of lasting income.
Kuber Hotels is proposing to purchase the site for $6 million with an eye on constructing an Element Hotel with 170 rooms, up to 131 surface parking spaces and a 2,500-square-foot community room. The project, if constructed, would generate an estimated $1.4 in annual hotel taxes, according to the report.
Blackridge offered $6 million to also develop an Element Hotel, with 180 rooms, up to 140 surface parking spaces and a community room as big as 1,500 square feet, according to the report. There is no estimated annual hotel tax yield associated with the proposal.
Officials interviewed interested firms Monday, Oct. 7, and are slated to pick a development partner with which the city can enter an exclusive negotiating agreement during the Tuesday meeting.
If a partner is selected, negotiations toward a sales agreement are expected to extend until February, at which point officials would be asked to approve an arrangement. If all goes accordingly, plans would allow for design approval throughout 2021, with construction beginning by 2022 and the hotel opening by 2024, according to the report.
The discussions mark an opportunity for advancement of a project which has had more than its fair share of issues since officials selected OTO Development in 2016.
Residents who felt city officials should have held out for a better deal for the land sought to file a referendum against the agreement three years ago. City officials rejected the effort with claims the petition was invalid and too far reaching, and a court ultimately agreed.
Project critics, led by those representing the Unite Here Local 2 hotel workers union, later sued to block the development. At the source of the opposition's argument was OTO Development's unwillingness to bargain with organized labor to work at the hotel.
Others who have opposed the project claim officials gave the builder a sweetheart deal, and would have preferred to seek alternate uses at the site. Officials have defended the deal by claiming a hotel was the required use when voters approved Measure N, which allowed increased development heights in the area around The Shops at Tanforan.
Looking to turn the page from the challenges previously faced, officials framed the potential new hotel development as a vital step toward assuring the city's fiscal health.
"Anticipated development of an upscale hotel will provide significant one-time revenue and ongoing financial support for city programs and services as well as maintenance of public facilities and infrastructure," according to the report.