A proposal for a new Highway 101 overcrossing for cars, bikes and pedestrians near the Produce Avenue exit in South San Francisco is winding its way through the environmental phase and is set to break ground in 2024 if approved.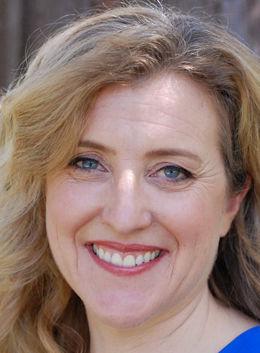 The project aims to enhance safety and improve circulation and traffic operations on local streets in the vicinity of the overcrossing, officials said during a San Mateo County Transportation Authority meeting last week.
"Boy this has been a long time coming with a vision that began in 2012," said San Mateo Transportation Authority Board Member Emily Beach, also Burlingame's mayor, during the meeting. "I'm happy to see it finally in some more aggressive planning stages and then hopefully coming to fruition in the next few years."
The overcrossing would extend from the intersection of South Airport Boulevard and Utah Avenue over Highway 101 to the intersection of San Mateo Avenue and Utah Avenue. The former intersection would be raised and both would be widened to accommodate the new overcrossing.
The intersection of San Mateo Avenue, Produce Avenue and Airport Boulevard including the southbound foot ramp would also be upgraded to improve safety for pedestrians and cyclists. San Mateo Boulevard's northbound lanes from the Utah Avenue to the above intersection would be restriped to create two lanes where there is currently just one.
The new overcrossing will provide a new connection to the airport. It will also be equipped with pedestrian and bike facilities that will connect to existing ones, but specifics have yet to be determined. Beach said she was hoping for more than just sharrows, arrows that indicate a traffic lane is to be shared.
"Whatever we can do to encourage people in those areas to use more sustainable transportation," Beach said.
The project from inception through ribbon cutting is expected to cost $94 million. So far a little more than $3 million in Measure A funds have been allocated for the planning phase.
South San Francisco City Manager Mike Futrell during the meeting was confident state and federal dollars could be secured for the project.
"Our goal is to get this project to shovel ready and we think it'll be very grant competitive at the federal and state level," he said.
The project was conceived in response to the significant growth expected in the city. Officials said over 13 million square feet of mostly office and research and development space is slated to be constructed on the east side of the highway over the next two decades, roughly doubling the city's daytime population to more than 55,000 employees by that time.
There is also a significant amount of development occurring on the west side of the highway, including 11 developments totaling nearly 2,000 residential units that are either complete or entitled, officials said.
 "That's scary and this project will help us mitigate [impacts]," said Board Member Karyl Matsumoto, also a South San Francisco councilwoman. 
The environmental phase for the project, which began in the summer of 2017, is expected to be complete by December 2021. The design phase would span March 2022 to March 2024 and construction would be from July 2024 to July 2026.