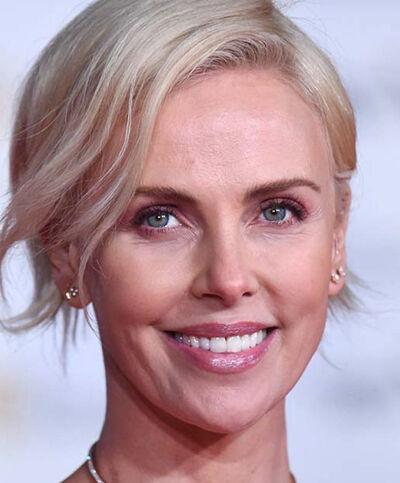 A feature film for Netflix about the fight for gender equality in surfing competitions, like Mavericks in Half Moon Bay, is in the works from the production company of actress Charlize Theron.
The film, first reported by Variety, will feature the Committee for Equity in Women's Surfing, dissolved in 2019. The film will be based on Paige Alms, Keala Kennelly, Andrea Moller, Bianca Valenti and coast resident Sabrina Brennan, highlighting their fight to include and ensure equal treatment for women in surf competitions like Mavericks.
"I think the film has the potential to speak to a broad audience about access, equity, inclusion and equality," Brennan said.
Theron's production company called Denver and Delilah signed a deal with Netflix in June to produce the film. Filmmaker Niki Caro will produce it.
Brennan, who also was previously a San Mateo County Harbor District commissioner, said while she doesn't know the plot details, she said it would be a narrative film based on the 2019 New York Times Magazine article, "The Fight for Gender Equality in One of the Most Dangerous Sports on Earth." She believes the film can go beyond surfing and provide an exciting insight into women's big wave surfing and increase visibility and equity.
"It still feels kind of shocking that that is going to happen," Brennan said.
In 2015, Brennan advocated for the inclusion of women in the Mavericks big-wave surf competition by asking the California Coastal Commission to include a women's heat as part of the requirement for a permit for Mavericks. In 2018, she with help from the California Coastal Commission and State Lands Commission, won the fight for inclusion and equal pay. Despite the victory, Brennan said inequalities still exist, and Surf Equity, which she founded, is working to include a balanced ratio of women and men in professional surf competitions and more opportunities for women to earn prize money and sponsorships.
"I hope that they do cover some of the hardships that these women athletes have faced," Brennan said.
While she could not talk about any timeline or details, she noted this was not the first production company to approach Surf Equity. However, the approach from Denver and Delilah was considered a great opportunity to work with a production company founded by Theron.
"She's got a great reputation for caring about social justice and has credibility there," Brennan said.
She noted Denver and Delilah had worked on getting specific directors and writers it wanted for the production team, and Brennan is hopeful the advocacy work Surf Equities put forth is included. Brennan wants the film to be entertaining but also educates the public about the advocacy work needed for change.
"I was really having a hard time as an activist," she said. "Do I really want to get involved in a narrative-type film?"
She lives near the Mavericks bluffs and is excited about the possibility of local landmarks in Half Moon Bay being captured in the film.
"I'm hopeful there will be some local scenes in the movie," Brennan said.
Note to readers: This story has been changed to update that the Committee for Equity in Women's Surfing dissolved in 2019. It has also been updated to show Brennan founded Surf Equity.