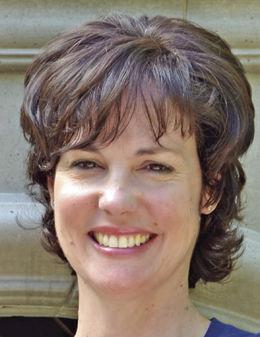 While some Peninsula cities have been swift to get on board with the mounting movement to ban natural gas in new construction projects, Burlingame officials took a more measured approach to dampening the flame.
During a discussion of reach codes Monday, Nov. 4, the Burlingame City Council shared a variety of reservations with the potential unintended consequences associated with the effort ostensibly designed to limit dependency on fossil fuels.
While no decision was made during the study session, councilmembers signaled they supported the intent of the initiative but would not consider taking action without more thoroughly examining the potential policy.
"I think there is a lot of uncertainty here," said Councilwoman Ann Keighran, capturing the perspective of most councilmembers who were uncomfortable moving full speed ahead on a gas restriction.
Mayor Donna Colson expressed a similar sentiment.
"I do think we need to study this more," she said, proposing officials host another study session with more community members, developers, advocates favoring the ban and other interested parties.
Those with strong opinions argued on both sides of the issue, as environmentalists built the case for disallowing natural gas while developers shared concerns regarding expected difficulties posed by the ban.
"This is a huge opportunity for us," said Mike McCord, president of the Citizens Environmental Council of Burlingame. Adopting the ban would advance the city's effort to reduce its greenhouse gas emissions, which was a focus of Burlingame's new climate action plan, he said.
McCord joined a chorus of fellow advocates who attempted to persuade officials to require new developments be powered solely by electricity, similar to the regulation recently approved in Menlo Park.
Berkeley became the first city in the country to ban natural gas in new construction in July. There are close to 35 local cities exploring reach codes of various kinds, including San Mateo, Redwood City and unincorporated segments of San Mateo County. Because local officials can propose ordinances more stringent than the state's Energy and Green Building codes, the policies are dubbed "reach codes."
Commercial and residential builders were less enthusiastic about the proposal though, noting the challenges associated with a blanket ban on natural gas in large developments.
Developer Ryan Guibara, of Dewey Land Company, detailed the additional costs associated with powering a building entirely with electricity, compared to natural gas. Furthermore, he advocated for a tailored policy balancing the interest to limit reliance on fossil fuels against the needs of the rest of the community rather than an outright ban.
"We have been concerned about unintended consequences," he said, encouraging official to analyze the variety of potential impacts associated with approving reach codes.
Meanwhile, Elaine Breeze, vice president of development with SummerHill Housing Group, said natural gas is needed in multi-family residential development primarily to operate boiler systems which deliver hot water to units.
The development company with hundreds of units built or under construction in Burlingame would struggle to efficiently operate a similar system powered by electricity, said Breeze.
Also as part of the reach code discussion, officials had discussed ramping up requirement for electric vehicle parking spaces in new developments. Breeze encouraged officials to pump the brakes on such a proposal though, noting the additional infrastructure required for an electric vehicle charging station compared to a traditional parking spaces.
Because charging stalls take up more room than the traditional parking spot, Breeze said developers may need to reduce the amount of spaces in a development, which would threaten the ability to meet parking requirements for entitled projects.
Pointing to such concerns, Councilman Michael Brownrigg said officials need to take additional time doing a more comprehensive analysis of the potential policy and the implications for all community members.
"I definitely think we need to do more work and continue this conversation," he said. Brownrigg weighed that perspective against a belief that officials should ultimately approve natural gas restrictions, so long as the policy is implemented thoughtfully.
Recognizing the variety of issues which need to be still hashed out, Colson said she expected additional discussions are necessary before a position can be adopted.
"We will continue the conversation," she said.