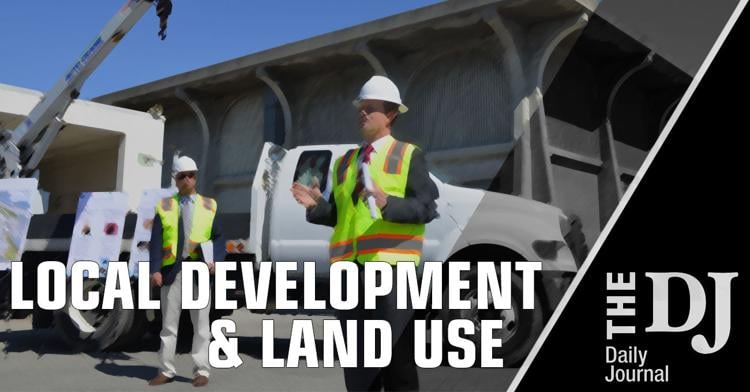 The Redwood City Planning Commission upheld an appeal of a proposal to demolish a home in the Mt. Carmel neighborhood and build a significantly larger one in its place.
The applicant, Urban Pacific Homes, sought to build a two-story, 3,500-square-foot home at 288 Jeter St., where a one-story, 1,670-square-foot house currently stands on a 6,500-square-foot lot. The current home has a detached garage and the proposed home includes an attached two-car garage of about 400 square feet.
But those plans will need to be reworked after the Planning Commission's ruling at a meeting Tuesday. 
Critics of the project, including the commission, described it as incompatible with the neighborhood, largely because of its size, while the applicant argued the proposal is not an outlier in the neighborhood and meets all development standards, a conclusion that staff arrived at as well.  
Several speakers, mostly neighbors, described the proposal as part of a pattern in Redwood City and specifically in Mt. Carmel, a concern has recently prompted a study session on historic designation for that neighborhood; the aforementioned teardowns were sometimes of historic homes. But the controversial historic designation for Mt. Carmel is not moving forward, at least not now, and the city is instead developing citywide design guidelines to preserve neighborhood character.
Councilmembers have also expressed interest in establishing a citywide floor area ratio, which is neither currently on the books in Redwood City, nor are any minimum or maximum requirements for home square footage.  
The rebuild plans for the home in question were approved by the zoning administrator and then appealed by resident Kris Johnson on behalf of the group Redwood City Residents for Responsible Development. That appeal was the subject of a meeting in September and, since then, staff has been collecting additional data in the neighborhood, at the request of the Planning Commission, to better assess the proposal's compatibility with its surroundings.
Staff surveyed 458 parcels immediately surrounding the project site and found that 21 percent of homes are more than 2,501 square feet, 30 percent of homes are two stories in height and 30 percent of homes contain attached garages. According to the staff report, 30 percent is not "insignificant" and should not be categorized as "outliers."
"The proposed project would not be out of character with the development patterns in the Mt. Carmel neighborhood," the report states.
Survey results
But during the meeting, Principal Planner Karen Vaughn did provide an additional breakdown of the larger bracket of homes within the 458 surveyed: 11 percent of homes in the area are between 2,500 to 3,000 square feet, 7 percent of homes are between 3,000 and 3,500 square feet and homes exceeding 3,500 square feet like the project in question comprise just 3 percent of homes, she said.
For all other criteria, Vaughn suggested the proposed home is comparable with about 30 percent of homes in the neighborhood, a number that the applicant Tom Wilson, president of Urban Homes, said is consistent with his research.
"We know the project meets all development standards," Vaughn said. "We do believe the home is well designed, it has varying setbacks and stepbacks, roof forms, massing changes and materials that well represent the craftsman style." 
But Johnson claimed the proposal is in fact an outlier and is one of seven homes in the 458 homes surveyed that contain 3,000 square feet with an attached garage on a 6,500-square-foot lot — three data points that he argued create an apples to apples comparison.
"[Those seven homes represent] 1.5 percent of the 458 homes that were surveyed," he said. "So while there are plenty of craftsman homes with two stories and plenty of homes with attached garages in my neighborhood, there's only one home that is over 3,900 square feet [including the garage] and has an attached garage on a 6,500 square foot lot. This house is truly an outlier."
The commission was sympathetic to Johnson's assessment. 
"I'm now seeing an outlier number within this context and that 3 percent number concerns me," Commissioner Michael Smith said in reference to the percentage of homes surveyed in Mt. Carmel that are more than 3,500 square feet. "I do believe that a 3 percent number is the very definition of an outlier. … I realize that square footage is not a part of the consideration and acceptance of architectural permitting, but when I think about it in terms of community character, it's something I'm thinking about."
A 'subjective' process?
Wilson argued that kind of reasoning is indicative of what he described as a "subjective" process.
"The way the U.S. works is there are rules and regulations in place and if you follow them — and we followed them to a T — then you should be able to do what you want with your property," he said. "I applaud the city for trying to get a FAR number, but my issue is that that's not the rules or regulations today.
"As a business model, we do take square footage up to what the ordinance allows," he continued. "I can't tell you the last time we did a custom home and they didn't max out the square footage because it's so expensive in the Bay Area you have to look at this as 'if I need to resell then I need to maximize my home' — that's what any sane person would do." 
Wilson claimed his proposal was the third in the neighborhood lately that met all of the city's criteria and was still denied.
"We feel we developed a cohesive house and project for the area. We have a pleasing front elevation, not a box, and we spent a lot of time making sure the windows were shielded from the neighbors for privacy," he said. "We listened to staff, adjusted plans to fit their recommendations and talked with neighbors. … It's too bad the Planning Commission doesn't uphold city ordinances and that's all we're asking for."
(650) 344-5200 ext. 102