Fire season feels like a long time ago after two storms soaked the Bay Area last week with another expected to arrive toward the end of this one.
But only .56 inches of rain fell on San Mateo County between Saturday and Monday, bringing total rainfall for the water year, which began Oct. 1, to 1.6 inches, according to the National Weather Service. That comes out to just 42% of historic rainfall totals for the county as of Monday. 
The above numbers are for the San Francisco International Airport while the county's higher elevations, including La Honda, saw about 1.6 inches of rain during the atmospheric river that passed over the area between Saturday and Monday. Santa Rosa in the North Bay, by contrast, saw as much as 5 1/2 inches of rain over the weekend. 
The weather service said there is a chance of showers through Tuesday evening followed by a dry period Wednesday before another storm arrives Thursday evening. Rain will continue through Friday and showers will linger through Saturday, according to the weather service.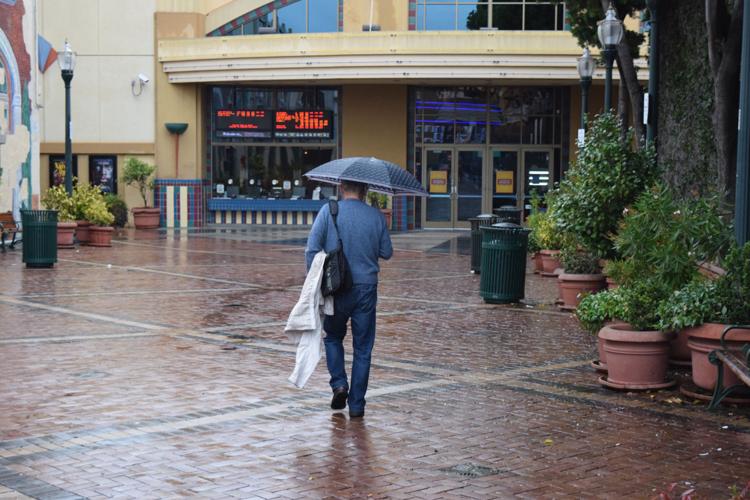 The most recent storm knocked out power for about 13,000 customers over the course of the weekend while the one before it left 5,500 households without power at its peak, according to Pacific Gas and Electric. 
Last week's cold temperatures will not return with the upcoming storm. Temperatures sunk as low as 38 degrees at SFO on Nov. 29, but temperatures this week are not expected to go below the upper 40s or low 50s with highs expected to be in the upper 50s. 
The weather has also been affecting flights at SFO. Monday morning rain combined with extreme weather in other parts of the country led to 86 cancellations and 429 delayed flights. A spokesperson for the airport said last week saw similar numbers of cancellations and delays, which he expects to continue through the week.
County officials said aside from a tree that fell on a car in El Granada last week, there were almost no storm-related impacts that crews had to respond to in the unincorporated parts of the county. 
San Mateo did see temporary flooding on Nov. 26 at the underpass at 42nd Avenue and El Camino Real that crews remedied within hours.
San Mateo also announced new locations for its two sand bag stations. Residents can fill up to 10 sand bags for free at either 2037 E. Third Ave. and at the city's Corporation Yard at 1949 Pacific Blvd. 
The recent storms did bring significant snowfall in the Sierras, with Squaw Valley reporting 28 inches of snow in the past 24 hours and 75 inches over the past week. Most other resorts reported similar numbers while Kirkwood was blanketed with as much as 46 inches of snow between Sunday and Monday.