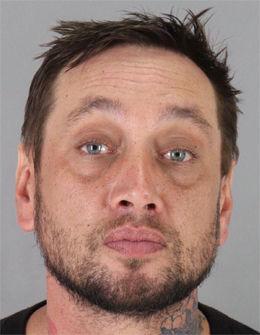 A 39-year-old man arrested Sunday in San Carlos for falling asleep in a car allegedly under the influence of alcohol and cannabis while an 18-month-old girl was buckled in a car seat is out of custody and facing a misdemeanor charge of being drunk in public, according to the San Mateo County District Attorney's Office.
Redwood City resident Jeremy Davis was allegedly released on his own recognizance after he appeared in court Tuesday for the first time since his Sept. 8 arrest. He pleaded not guilty to his charge, the county's private defender program was granted and a Jan. 21 jury trial date was set, according to prosecutors.
At around 4:30 p.m. Sept. 8, Davis was allegedly asleep in a parked SUV when a concerned citizen allegedly heard a child crying in a parking lot on the 600 block of Laurel Street. He was allegedly in the passenger seat of the car and the 18-month-old child was buckled up in the backseat of the vehicle, which allegedly had its windows rolled down about 1 inch on a hot and sunny day, according to prosecutors.
Deputies responding to the scene allegedly opened the unlocked vehicle and found Davis slow to wake up. They allegedly used a sternum rub to wake him, and the girl allegedly was found by paramedics to have a slightly elevated temperature. Though a cannabis test is still pending, Davis' blood alcohol concentration was allegedly .16%, according to prosecutors.
Davis is allegedly the boyfriend of 10 years of the girl's mother, who allegedly left the two in the car when they were both sleeping to run an errand, according to prosecutors.
Davis is next expected to appear in court Dec. 17 for pretrial conference, according to prosecutors.