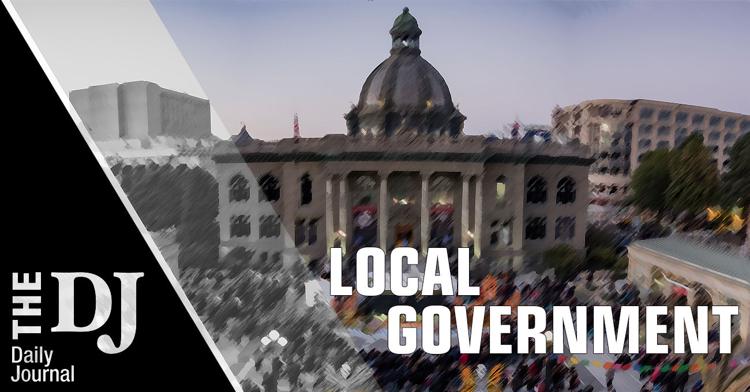 With an eye on setting policy which allows for additional construction in a manner respectful to the surrounding community, Millbrae officials proposed refinements to the regulations for developing accessory dwelling units.
The Millbrae City Council examined terms of the potential policy Tuesday, April 8, with an intent to set the ground rules for construction of the secondary units which have grown in popularity as a means of offsetting the affordability crisis.
Parking standards, architectural similarities to the property's primary residence as well as size and height limitations were among the areas of interest discussed by officials, according to video of the meeting.
"There is a lot to this, so we will really be monitoring what is happening at the state level and trying to come up with the best tailor-made ordinance," said Community Development Director Brad Misner.
Among the issues weighed, councilmembers agreed establishing a suitable parking policy should be a top priority.
"My biggest concern is too many cars," said Councilwoman Ann Schneider, who suggested officials should try to require at least one parking space be reserved on the property for additional residents living in the new unit.
Vice Mayor Reuben Holober and Councilwoman Annie Oliva agreed, noting Millbrae's narrow streets already struggle to accommodate the amount of cars currently owned by residents.
Councilwoman Gina Papan was absent from the meeting, and Mayor Wayne Lee suggested an advisory committee could help address the parking issue. No final decision was made at the meeting.
Misner noted city officials may be limited in their authority to require parking though because state legislators, in the effort to incentivize construction of the additional units, have loosened parking mandates.
To that end, lawmakers have determined any extra unit built on a property within one half-mile of a public transportation stop cannot be mandated to include an additional parking spot.
Millbrae officials recognized with the city's train station downtown, the state regulation could have a broad impact across the city. To offset some of those concerns, councilmembers favored setting unique policies for specific neighborhoods which may have challenges absorbing the influx of new construction and other impacts.
Officials also attempted to identify the appropriate height and size limits for the structures, with an eye to striking the right balance between allowing a suitable living space without overwhelming a property and invading neighbors' privacy.
State laws allow for structures which are half the size of the main dwelling, but no larger than 1,200 square feet. Millbrae officials agreed 1,200 square feet is likely too large for most of the city's lots, and signaled they felt around 800 square feet was more suitable.
They also leaned away from allowing standalone two-story units, suggesting one-story buildings with architectural features similar, but not identical, to the property's primary residence were preferable.
"Compatible architecture with the existing building is sufficient," said Holober. "It doesn't need to meet exactly, but it certainly shouldn't clash with the existing house or neighborhood."
Lee shared a similar perspective.
"It's OK to have architectural diversity, as long as it is tasteful," he said.
Following the conversation, Misner said officials would take the feedback and continue crafting the policy with hopes of drafting a comprehensive set of regulations.
"We need to have standards that are right and appropriate and ensure compliance," he said.
Recognizing the amount of effort and thought sunk into crafting the ordinance, Schneider shared her appreciation for the complexity of the initiative — especially for the uninitiated.
"It's a complicated issue," she said. "Who knew?"