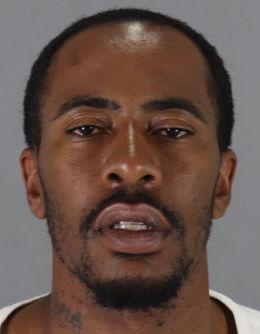 A Vallejo man was convicted Tuesday of robbery in the March 31 crime that involved him and accomplices following a South San Francisco couple after their successful day at Lytton Casino in Contra Costa County.
Eric Hamilton faces up to seven years and four months in prison after his conviction in a court trial before Judge Clifford Cretan in San Mateo County Superior Court.
Hamilton will be sentenced Feb. 6.
He and accomplices followed the husband and wife, both in their 60s, and confronted the couple March 31 when the two stopped at the Walgreens on Westborough Boulevard in South San Francisco, prosecutors said.
After one of Hamilton's accomplices confronted the woman, another demanded money from the husband, prosecutors said.
The defendants stole the wife's purse and $400 from the husband before Hamilton drove away with accomplices, prosecutors said.
The couple got the defendant's car license vehicle description, called 911 and, minutes later, Daly City police stopped the car northbound on Interstate 280. Officers recovered the wife's purse with $2,000 cash, prosecutors said.
One of the accomplices in the robbery failed to appear at a preliminary hearing and a warrant was issued for his arrest. The other accomplice was sentenced to four years in state prison.