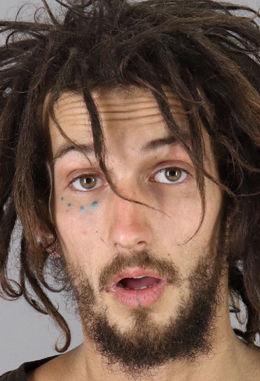 More than three months after a 24-year-old man was arrested when he was found in a Redwood City couple's home on a Sunday afternoon, he is facing up to four years in state prison after he pleaded no contest to residential burglary Monday, according to San Mateo County District Attorney's Office.
In custody on $50,000 bail, Ian Brimelow also admitted to a prior felony strike conviction Monday and is facing a lengthy prison term when he returns for sentencing April 11, according to prosecutors.
It wasn't clear how long Brimelow had been in the second-floor apartment at 630 Veterans Blvd. when the couple returned home just before 3 p.m. Nov. 4 to find him drinking a beverage in their kitchen. They said they left their apartment the day around 5:30 p.m. to visit family in Sunnyvale and returned the next day to find Brimelow in a ransacked apartment smelling strongly of marijuana, according to prosecutors.
The couple called the police, who responded within minutes and asked Brimelow how he entered the apartment. He allegedly said he had been in the apartment for a while, and officers found a bedroom screen window had been removed and handprints were found on the apartment's exterior, according to prosecutors.
Brimelow is also believed to have gone through all the cabinets and drawers and filled a backpack he found in the apartment with household items. One of the victims' passports was never recovered, according to prosecutors.
With a history of trespassing, drugs and theft convictions in North Carolina, West Virginia and Florida, Brimelow is believed to be a transient, according to prosecutors.
His defense attorney Jason Cueva could not be immediately reached for comment.