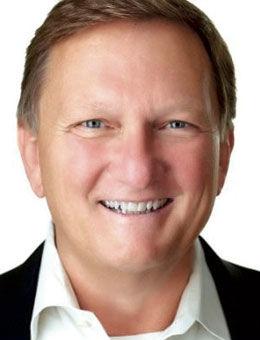 In predicting an increase in the state surplus from the $6 billion projected in January to nearly $9 billion as well as additional revenue to line state coffers, the budget adjustments Gov. Jerry Brown presented in May buoyed hopes for state legislators and leaders in underfunded sectors.
Despite his typical fiscally-prudent approach, the boost in revenue Brown predicted allowed his administration to increase spending on health and homelessness programs as well as infrastructure projects at state universities and other state facilities in the budget he is proposing legislators adopt in the coming weeks.
But for those focused on delivering services to developmentally disabled residents, Brown's proposed budget is more notable for what it left out rather than its new additions. As CEO of the Redwood City-based nonprofit Gatepath, which provides services to individuals with special needs and developmental disabilities, Bryan Neider knows how these decisions can affect the some 900 Bay Area residents who attend the organization's programs daily.
Neider said the future of two adults who had been receiving the nonprofit's services for nearly 50 years is uncertain after the group homes where they have been living with other developmentally disabled adults and caregivers were shuttered in recent months as state case workers seek less expensive housing and services for them in other parts of the state. By grouping four to eight adults together with caregivers in the same single-family home, the residences have allowed developmentally disabled adults with jobs in the Bay Area to live near their work and support programs like those Gatepath offers, such as job training and therapy sessions.
Neider said he was disappointed to see the governor's May revision marked yet another year of no increases in funding designated for the developmentally disabled services sector in this year's budget. He said group homes have been moving away from high-cost areas near Bay Area cities and into lower-cost areas like the Central Valley, taking members of Bay Area communities out of the support systems they've built over the course of decades without their input. Neider said a member of the Gatepath community was moved out of his group home overnight, and staff only realized he had been moved the next day when he didn't attend his program.
The scarcity of funding is nothing new for the sector, said Neider, but the state's rising cost of living and health care has put much-needed services increasingly at risk as funding continues to stagnate.
"You can kind of quickly see the way that these arrows are going. Costs are arrowing up and funding from the state is arrowing down," he said. "This trend has gone unabated for the better part of 20 years."
By proposing providers in developmental disabilities services sector add four furlough days — meaning Gatepath staff could be forced to take four unpaid days off in the next fiscal year — and additional funding only to cover the 15,000 additional Californians diagnosed as being eligible for services provided by nonprofits and agencies like Gatepath last year, the budget the governor presented offers no net increase in funding, said Neider, who added the sector has been struggling to offer services in the face of rising health care and living costs.
Having served as a board member and CEO of the nonprofit for nearly two decades, Neider has seen the sector sustain a nearly $1 billion budget cut during the recession, funding he said was never restored even as funding for other sectors that experienced cuts has been bolstered since 2008.
So Neider is asking the governor and state legislators to consider a 4 percent rate increase in funding for service providers across the state — which he estimates to cost the state some $230 million — to bring the wages of those working in the sector closer in line with the high costs of living they are facing.
"That 4 percent rate increase is one that passes on to keeping folks that provide those services gainfully employed, allowing them to stay and do the work that they feel so passionately about," he said.
Though some of those using Gatepath services such as its preschool and therapy sessions are able to pay for them and the nonprofit has been successful in raising private donations, Neider said some 40 percent of the organization's budget is dependent on state funding. Because many service providers for developmentally disabled residents are small organizations working with increasingly constrained resources, Neider noted the sector has not yet pulled off a strong call for more support, a phenomenon he is hoping to reverse in his campaign to spread the word about its needs.
"When it comes to the state budget, our voices get fragmented because it's a lot of small providers across the state," he said. "It's very difficult to get a loud, single voice chanting the cause and the needs of the folks we serve."
Neider is hopeful talks about removing the proposed furlough days among state legislators take effect in the budget they will adopt in June. He said the support from community members from a wide array of backgrounds has also made him hopeful those with developmental disabilities will be able to stay in the communities they helped build.
"Californians are incredibly generous and I think Californians in general see the injustice that's happening right now to the developmentally disabilities community overall, and they're willing to do something about it," he said. "We need the entire community to come together to share in this injustice."