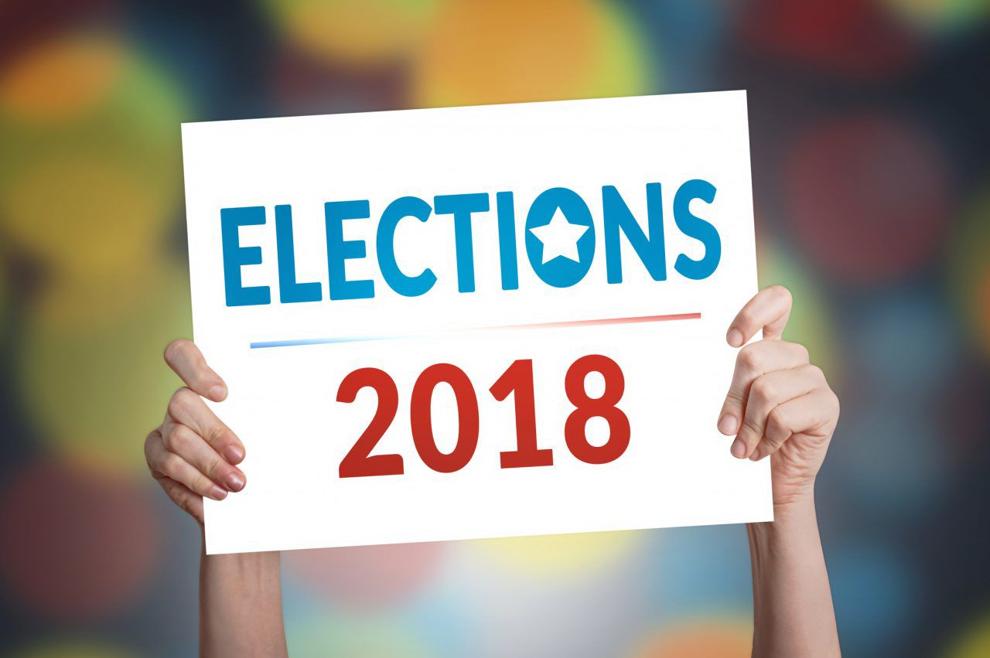 A battle for the third open seat in the Redwood City Council has finally come to a close with Diana Reddy leading Rick Hunter by 337 votes after weeks of election result updates showing a thin margin separating the two candidates.
Though results posted election night indicated Reddy was tracking ahead of Hunter with 16 percent of the vote as compared to Hunter's 15.5 percent of the vote, they presented a different picture in the weeks that followed, with Hunter leading Reddy by more than 275 votes before she overtook him in subsequent updates. When results posted Nov. 26 showed Reddy increased her lead to 330 votes with some 1,000 ballots left to count, Hunter said he called Reddy to congratulate her on her victory. According to the Nov. 27 update, Reddy and Hunter earned a total of 11,312 votes and 10,975 votes, respectively.
Though Reddy was very happy with the results, she said she regretted the race results were so close and noted she would have enjoyed serving on the council with Hunter. She said she was glad to see campaigns in which small contributions are collected from several individuals and candidates wear out their shoes walking door to door still works, noting she doesn't believe big money should be buying elections.
"I'm just incredibly proud of the community and proud of my team and couldn't be more thrilled with the result," she said.
As a community organizer, Reddy said she plans to focus on continuing her work on affordable housing and renter protections to stem the displacement of residents from the region.
Hunter said after the Nov. 26 results were posted, it didn't look likely there were enough ballots left to count to tip the scales in his direction. Though he expressed some relief the election is over, he said it was wonderful to get so much positive support from the community and was grateful for the opportunity to meet community members and discuss key issues in the candidates' forums.
"There were seven strong candidates and everybody worked really hard," he said. "It was a very intense and hard-fought race and I feel privileged that I took part in it."
Candidates Christina Umhofer, Jason Galisatus and Ernie Schmidt have appeared out of contention for a council seat since Election Day results were posted.
Earning 12,719 votes and 18.2 percent support from voters, Giselle Hale was the race's top vote-getter. She said she was humbled and encouraged by the level of support she received from voters and is excited to look ahead toward work with her fellow councilmembers.
Knowing an all-mail ballot could increase voter turnout, Hale said she and her supporters worked hard to reach as many voters as they could with her message, going door to door to speak with residents and also leveraging social media to spread the word about her campaign. She said she gained a better understanding of the types of communication that are effective with voters and is hoping to bring that knowledge with her to the City Council.
"I was really focused on staying true to my values to running a positive and issues-based campaign and I think the results showed that that was a good strategy to pursue," she said. "I was also really about reaching every potential voter with my message."
Hale said the policy priorities she focused on in the weeks leading up to the election remain unchanged, and looked forward to creating affordable housing opportunities, reducing the time residents spend in traffic and improving schools, alongside getting to know her fellow councilmembers and learning how they can work together.
Earning the second open seat with 11,899 total votes, Vice Mayor Diane Howard credited the other candidates with a great race and commended Redwood City voters for their enthusiastic participation in this year's election.
"I'm just honestly very, very grateful to the people of Redwood City that they voted for me with another term," she said. "I felt it was important to have an incumbent on board to work with the new team … so we can hit the ground running with all the concerns and plans we have."
As the only incumbent in this year's race, Howard looked forward to upcoming meetings to get to know new councilmembers and lay out a strategy for the coming months, which she hoped would include discussions about housing, transportation and the city's fiscal sustainability. Howard acknowledged voters' approval of Measure RR — a half-cent sales tax increase aimed at addressing budget constraints brought on by unfunded pension obligations — was a step in the right direction for the city's financial sustainability. But she noted officials will need to continue to be fiscally proactive and responsible in the months ahead.
The San Mateo County Elections Office reported a little more than 200 ballots still remain to be processed as of the Nov. 27 elections results update, bringing several other close races to an apparent end.
Two local tax measures — a half-cent sales tax for SamTrans and other transit initiatives dubbed Measure W and a $298 parcel tax in support of the San Mateo-Foster City Elementary School District called Measure V — have secured the two-thirds approval from voters required to pass.
In the Foster City Council contest, Sanjay Gehani and Richa Awasthi will fill two open seats. South San Francisco Councilman Mark Addiego will be joined by Mark Nagales and Flor Nicolas on South San Francisco City Council, while incumbent Pradeep Gupta fell short of re-election.
Measure II, the bond proposed to help finance reconstruction of the Millbrae Community Center, failed to secure the supermajority required to pass.
In addition to vote center ballots, more than 260,000 paper ballots have been received so far. Chief Elections Officer Mark Church said 51 vote-by-mail ballots and 35 provisional ballots remain to be counted, alongside an estimated 118 vote-by-mail ballots for which the signatures don't match that of the registered voter. Those whose ballots contain signatures that do not match will have until Dec. 4, two days before the election is certified Dec. 6, to address the issue.