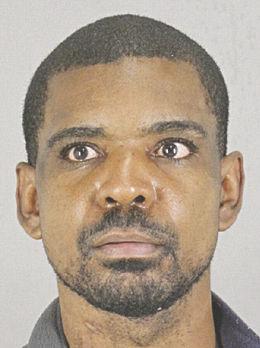 A Sept. 10 jury trial date was set Tuesday for two men accused of killing a Foster City man in 2011 for financial gain, according to the San Mateo County District Attorney's Office.
David Mitchell, 35, and Willie Venable, 67, both of Southern California, previously pleaded not guilty to their charges. The two could face the death penalty if found guilty and they remain in custody without bail, according to prosecutors.
The two were arrested Nov. 1, 2016, for the murder of Klaus Gachter. Mitchell, of Fontana, previously lived in Foster City and knew the victim as Gachter and his mother were friends. Venable allegedly murdered Gachter for financial gain at the behest of Mitchell. Financial incentives appear to be the motive for both suspects, according to prosecutors.
Gachter, a successful international businessman, was 71 when his house cleaner found him dead Dec. 16, 2011, in his home on the 600 block of Waterbury Lane.
He had apparently been in the midst of cooking himself a steak dinner when Venable used a knife to stab and beat him to death, District Attorney Steve Wagstaffe said previously. A critical piece of evidence tying the men to the murder was DNA found on a key left in the door lock to Gachter's home, he said.
Venable, a San Bernardino resident, did not know the victim but knew Mitchell from living in Southern California, Wagstaffe said previously.