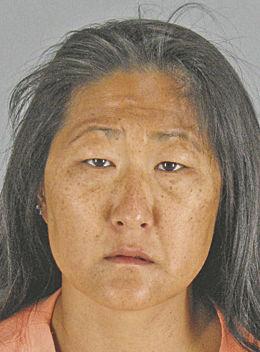 After a two-week trial, a jury found a Burlingame woman guilty of voluntary manslaughter in the stabbing death of a man in July 2017, according to the San Mateo County District Attorney's Office.
Mia Smith, a former employee of a bank in Burlingame, allegedly had a serious romantic relationship with and shared a home with 53-year-old Edward Allison when on July 22, 2017, Allison's 20-year-old son was visiting the home on the 100 block of Myrtle Road when he went for a walk with his infant child around 9:30 p.m., leaving Smith at home with his father. Upon his return, he found his father on the floor of a hallway and called police, who arrived to find Smith at the home and Allison suffering from life-threatening stab wounds with one to his heart, according to prosecutors.
Despite attempts to resuscitate him, Allison was pronounced dead at the scene, according to police.
Voluntary manslaughter can be decided for both heat of passion and imperfect self defense, though Al Serrato, chief deputy district attorney, said it was unclear what reason the jury chose. There was some expert testimony on how her mental state affected her, he added.
In addition to the verdict of involuntary manslaughter, the jury found the use of the knife allegation true, which adds a year to the possible sentence of either three, six or 11 years, Serrato said.
"We're respecting the jury's conclusion," Serrato said. "We thought it was a murder case ... but it was a challenging case."
Smith's defense attorney Jeff Jackson said they were pleased with the jury's decision.
"It was a sad case all around any time somebody dies," he said. "My client had significant issues and I think the jury did the right thing."
Sentencing is scheduled for July 12.