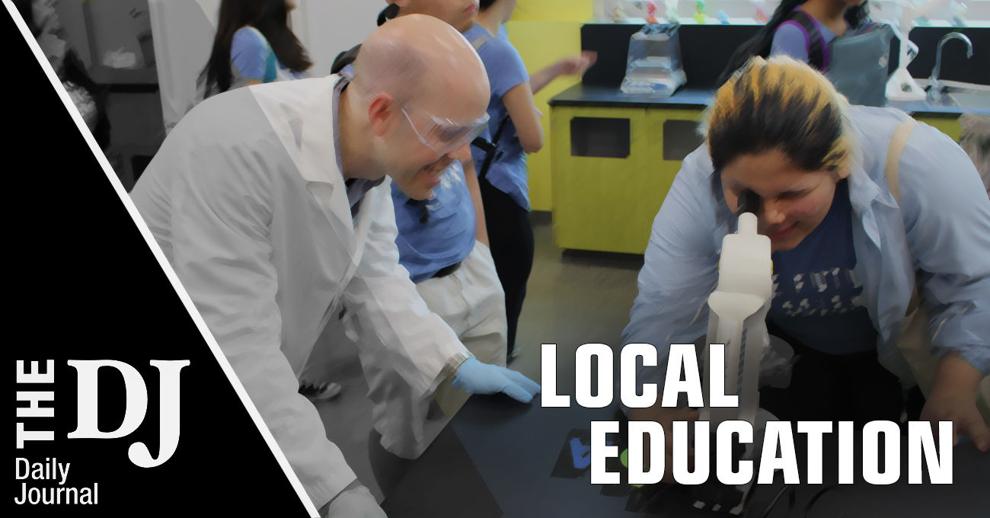 High school district officials backed away from polling voter support for a potential bond measure due to fear of harming other local school systems' pursuit of similar financing initiatives.
The San Mateo Union High School District quashed a proposal to pay $32,700 for a survey gauging voter enthusiasm toward a bond proposal which could have been floated to the fall ballot.
Trustees said they shied from the proposal during a Thursday, April 19, meeting under concerns of adversely impacting opportunities for local school districts also examining tax measures.
With the San Mateo-Foster City and San Bruno Park elementary school districts eyeing tax proposals, board Vice President Greg Land said high school officials concurred they should defer.
"We should make it easier for them to pass, rather than not, and give them our support," said Land.
Board President Linda Lees Dwyer agreed, noting concerns that the high school district's proposal would enhance the likelihood of overwhelming voters continually asked to financially support local education.
"I think people get fatigued," she said. "They start thinking everyone wants more."
High school district officials had considered the polling in the interest of raising as much as $190 million for campus safety and infrastructure improvements.
While a majority of the board agreed to hold off, trustee Marc Friedman said he was dismayed by the decision.
"We have serious health and safety issues that I believe we need to address sooner than later," said Friedman, who had been the most ardent supporter of the proposal.
In previous discussions, Friedman said he was most concerned over the need to refurbish the transite panel siding at Aragon, Mills and Hillsdale high schools, which is projected to cost about $65 million.
Transite is a cement product used in construction which was previously manufactured with asbestos. Friedman had said the siding at the campuses was installed nearly 60 years ago, and should be fixed to due to health concerns posed by asbestos, plus general wear and tear.
Also troubling was the board's decision to go against the recommendation of the district's bond oversight committee, which advocated for the polling, said Friedman.
To the concerns regarding the high school district's effort overshadowing that of its feeder school systems, Friedman suggested the parties could have worked in tandem to build support.
"If we ended up going at the same time, there would have been synergies," said Friedman, regarding the chance that the high school district and their counterparts had by proposing measures in the same election.
San Bruno residents though held a different perspective, as some members of the school community attended the board meeting and called for high school officials to postpone their exploration.
The San Bruno Park Elementary School District is examining a bond measure which could be floated on the fall ballot. Officials have said they consider the tax critical in a vision for overhauling its aging facilities.
The cash-strapped district is in the midst of establishing a spending plan designed to address the structural budget hurdles it has long battled. Beyond the tax proposal, officials recently approved shuttering two campuses as a means of trimming operating costs.
For Lees Dwyer, she expressed a reluctance to support any measure which could detract from the embattled district's opportunity to solidify its financial footing.
"The [San Bruno Park Elementary School District] is in dire need of repair and rebuilding, and they have had so much trouble. They didn't pass their last measure and they need to come first," she said.
She added improved facilities for local elementary school districts would likely fuel achievement at the high school level as well.
"I'm very, very supportive of our feeder districts. What they do is so important because without them the students aren't prepared for high school," she said.
Beyond San Bruno's examination of a tax measure, the San Mateo-Foster City Elementary School District is planning parcel tax which officials claim is essential for filling a $7 million budget hole.
Though officials have not yet approved floating the initiative, polling suggests adequate voter support exists to put a parcel tax on the fall ballot. The proposal would follow the failure of a chance to extend a previous parcel tax.
Considering the likely competition on the upcoming ballot, Land succinctly detailed officials' justification for tabling the bond exploration.
"This is not what we wanted to do at this time," he said.
Friedman said while he accepts the will of the board, he does believe the issue should be brought back. The district's next opportunity to pursue a tax would be on the 2020 ballot.
"Hopefully the board will look at it then," said Friedman.