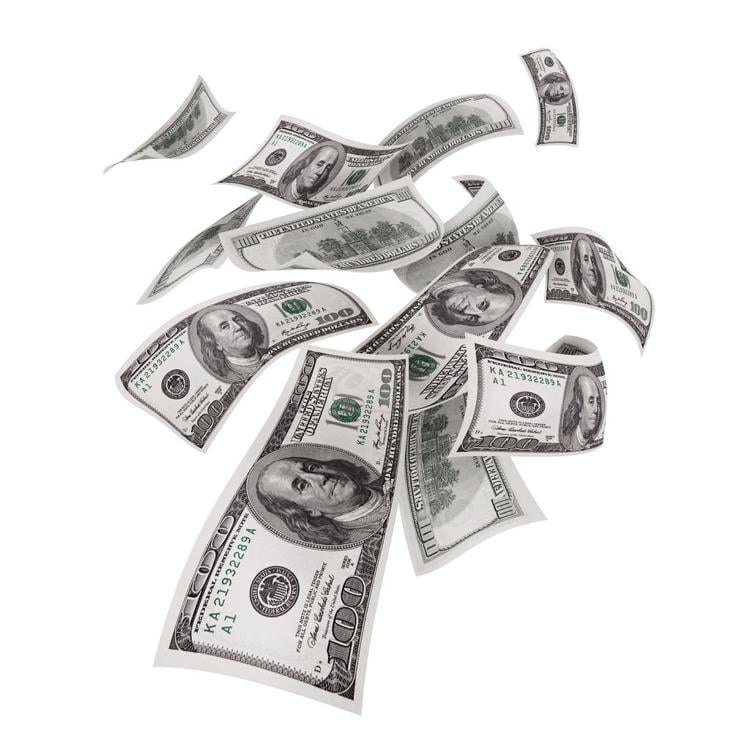 When San Mateo resident Michael Romeyn was looking for a home where he could raise his children more than 15 years ago, there didn't seem to be a lot of options for the recently-divorced father of six.
Having depleted most of his finances during his divorce, Romeyn had been living in rented rooms for a few months at a time while taking care of three minor children when he learned of San Mateo's First-time Home Buyer Program. With the help of the program assisting those at a variety of income levels obtain a loan to purchase their first home, Romeyn moved into a condominium on West Third Avenue in 2005 after three years on the program's wait list.
Acknowledging it would have taken him several more years to save enough money to purchase his own home, Romeyn credited the program with making what had been a dim prospect of owning his own home where he could raise his children a reality.
"To buy on the open market would have just been almost unfeasible," he said. "It's made all the difference in my life in terms of just stability."
As the regional housing shortage looms over Bay Area residents, many would say the need for programs like San Mateo's First-time Home Buyer Program has only grown. According to Realtor Renée Daskalakis, who administers the program for the city, the wait list for San Mateo's First-time Home Buyer Program holds more than 500 prospective homeowners, who are estimated to wait some three to five years for a home in the program to become available.
Sandy Council, San Mateo's housing manager, said the city has made more than 300 units available to homeowners at a variety of income levels in the years since it was started some 30 years ago, noting officials have worked with many two-person households making a combined annual income of $70,000 to $90,000.
She said some of the first homeowners to benefit from the program moved into a condominium development built by a nonprofit developer on city-owned land in the late 1980s. Council said the city assisted owners of the condominiums purchase the homes at below-market prices and obtain a loan for the purchase that wouldn't need to be paid until the homeowner sold the unit. She said the process ensures the unit is affordable for the next owner, who takes on responsibility of the loan taken out by the previous owner.
In the mid-1990s, the city began requiring residential developers designate 10% to 15% of the units in a given market-rate project as below-market rate units, said Council. She said the city ensures those units have restrictive sales prices each time they are sold and no loan is needed for homeowners to purchase those units. Council said the city keeps track of one wait list for both the below-market-rate units that become available in market-rate developments and those in developments built for first-time home buyers.
Including units in the Gateway Commons complex at East Third Avenue and South Fremont Street, a portion of the Humboldt Square townhomes on North Humboldt Street and units scattered in market-rate developments throughout the city, the more than 300 units the city manages through the program have become home to 612 owners as the units have been bought and sold over time, explained Council.
"A lot of people have really made these units their homes and are very happy there," she said.
Among the eligibility criteria city officials consider are income maximums set for families of varying sizes, whether prospective homeowners currently live or work in San Mateo and their ability to pay for down payment and closing costs, said Council. She noted prospective homeowners also have to find their own financing, but they can work with the program administrator to start preparing their finances and the homebuying process so they can be ready when a home becomes available.
Council acknowledged one can expect to be on the wait list several years before they a unit opens up, at which point officials will contact a handful of prospective homeowners at the top of the list to see who might be a good fit for the unit. She added homeowners in the program are not allowed to rent their units and all the sales of the homes are tracked and managed by the city to ensure they stay in the program.
Though homeowners do not get market appreciation for their units when they sell them, they do get a chance to live in their own home and receive whatever tax benefits they are eligible for with their home, she said. She noted 32 of the program's first wave of beneficiaries are, decades after they moved in, still living in their homes, which now range from studios to three-bedroom townhomes.
She said San Mateo officials got the idea to start the program based off of a program that launched in San Francisco in the 1980s, but she has seen other cities across the Peninsula incorporate the program into their services over the years as affordable housing has become increasingly scarce. With a goal of helping residents from a wide range of backgrounds — from those who are homeless to those with moderate incomes — city officials view the program as one of several efforts aimed at alleviating the pressure for those trying to live in the city.
"Our goal is to provide housing for the spectrum — from all the way to homeless to moderate-income home buyer hopefuls," she said. "We've really tried to do a little bit of everything."