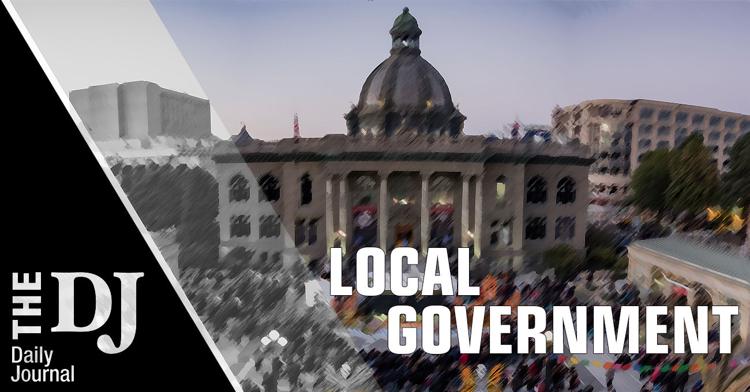 Automated license plate readers have been proposed in Half Moon Bay to help crack down on crime, but the City Council is concerned about privacy impacts and the potential misuse of data. 
Some councilmembers, including Deborah Penrose, were unconvinced safeguards would be sufficient in preventing the misuse of data.
"I don't trust the government period," she said. "I do not trust technology's ability to protect itself and I believe hacking is as easily as it comes and I believe systems like this once in place are very difficult to get rid of."
Some councilmembers were still open to the proposal when they discussed it at a meeting May 7 and all of them ultimately agreed to gauge public opinion before making a decision. Residents will be able to weigh in on the proposed technology at a special meeting to be scheduled in June or July.
Automated license plate reading technology is a camera system designed to read the plate numbers of passing cars with the use of optical character recognition. After a plate number is captured, the system runs that number through a database to see if it belongs to a vehicle associated with criminal activity. The technology can also assist with missing persons cases.
"We at the Sheriff's Office believe this tool is very effective in not only criminal investigations, but also in identifying missing persons and locating people at risk, such as in Amber Alert situations," said Capt. Saul Lopez of the San Mateo County Sheriff's Office. 
The technology is most commonly seen at bridge crossings and is being used by an estimated 1,200 law enforcement agencies across the country, including Daly City, Redwood City, San Mateo and San Carlos, among other local cities, according to a staff report. The company Half Moon Bay is considering contracting with is called Vigilant Solutions and if the technology were to be approved, then ALPRs would be installed at three locations in the city: the most eastern, most northern and most southern city limit points along Highway 1 and State Route 92. 
Lopez stressed that data collected through ALPRs would not be shared with immigration agencies, including Immigration and Customs Enforcement and the Department of Homeland Security. And while the cameras do capture more than just the license plate, the resolution is not high enough for it to be used for facial recognition purposes, said Mike Sena, executive director of the Northern California High Intensity Drug Trafficking Area.
ALPRs can immediately alert law enforcement if it reads the plate of a stolen car, for example, and data can either be immediately discarded or stored for a period of time, depending on a given community's preference. Sena recommended storing license plate data for one year as a resource for investigators, adding that the technology can be used to locate vehicles even if just three characters of a license plate are known.
"The communities that have used it effectively have seen large decreases in burglaries and other property crimes because criminals start talking to each other and say 'I've been caught in this community because of the technology so don't go there,'" Sena said. 
The license plate data is only accessible to vetted law enforcement and all use of data is logged and subject to an audit, Sena said. 
"[Access] has to be for an approved law enforcement purpose — stolen vehicles, Amber Alerts, looking for that criminal activity — and when we talk about the audit logs that looks at an individual's reason for searching so individuals have to provide the case number, investigative violation that they're looking at and all those transactions of what they're searching for are logged," he said.
Sena said not a single community that installed ALPRs changed its mind and decided to remove them, but Penrose still felt the technology poses a threat to residents and doesn't belong in Half Moon Bay, but added that she'd support the technology if the community wanted it. 
"I also don't think Half Moon Bay is a city with a high enough crime rate to justify the perception that it's possible that ICE could get in here and find our people," she said. "We have a large population that has to register their automobiles in low-income housing here. I could see the possibility that someone could go in and get a list of license plates and turn them over to ICE. … I don't see any reason for doing it." 
Mayor Harvey Rarback agreed, Vice Mayor Adam Eisen was ambivalent about the technology and Councilman Robert Brownstone felt the ACLU should attend the upcoming meeting to offer its perspective on ALPRs.
Sena said the ACLU has been largely accepting of the technology, but not the storage of data.
Councilwoman Debbie Ruddock, in a departure from her colleagues, felt ALPRs could be a positive.
"Given that there are license plate readers in numerous other places — our bridges and probably our airports, our communities surrounding us — I'm sure our license plates are already captured and scanned someplace, whether you're a citizen or undocumented, that information is already stored someplace so I don't believe you can escape that," she said.
Ruddock suggested thieves from outside of the community often escape after breaking into cars, banks and jewelry stores in the city and mentioned the numerous festivals and other gatherings that could be vulnerable to a "mass casualty event." 
"Given who we are and what happens here it's probably a worthy investment and I'm willing to pursue it further, in terms of getting more information and outreach to the public," she said. "I don't want to write it off this evening. I think it's a worthy idea and as much as I don't like it I think it would help us."