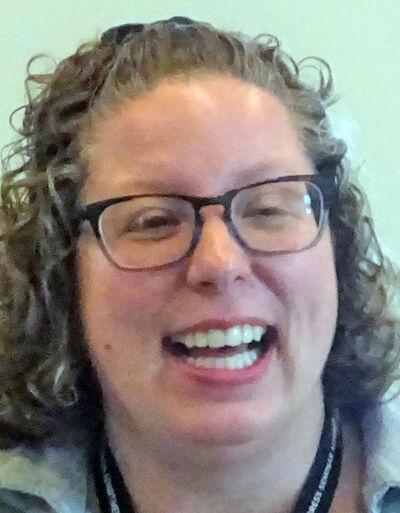 With COVID-19 cases increasing and restrictions still in place, the 2020 Nights of Lights in downtown Half Moon Bay is now a month of socially distanced festivities to help the struggling local business community.
Called Nights of Lights specifically for this year, the Half Moon Bay Chamber of Commerce has spread out the events downtown each weekend through Dec. 18 to meet COVID-19 restrictions and ensure public safety. Events start this Friday, Nov. 27, and Saturday, Nov. 28, with outdoor shopping to help local businesses and continue for the next three weeks. Organizers took previous Night of Lights activities with low COVID-19 risks and included them to allow people to go on their own time and avoid substantial crowd downtown.
Krystlyn Geidt, president of the Half Moon Bay Chamber of Commerce and an organizer of Nights of Lights, said organizers worked to ensure events would happen this year despite all the COVID-19 restrictions. The traditional parade has been canceled for this year, as event organizers could not guarantee the public's safety with so many people. The remaining events are all outside and meet San Mateo County requirements. Geidt said the events throughout the month meet county restrictions even if San Mateo County goes into the purple tier on the California watch list. San Mateo County on Wednesday was in the red tier, one of the few counties in California not in the purple tier. Shops are also being diligent about following San Mateo County Health Department guidelines to limit people inside and ensuring people wear masks.
2020 has been a tough year for everyone who owns a local business in Half Moon Bay. Geidt said just because a business isn't publicly saying it's struggling doesn't mean it isn't. She said the vast majority of Half Moon Bay businesses are hurting from the pandemic and local wildfires. Many local businesses in Half Moon Bay are reliant on tourists to turn a profit. With COVID-19 stopping holiday travel, businesses are relying on locals more than in previous years.
Despite the struggles, Geidt said many people who own businesses have high hopes this holiday season could carry them through. She believes locals can make a difference this year by shopping local and supporting local businesses. She thinks locals will be the turning point if businesses make it through this season. She asked people from the coastside to pay attention to events in their area and do everything they can to support local businesses.
"Residents are the lifeblood of the business community, and we need them more than ever right now," Geidt said.
According to the Nights of Lights itinerary, Friday, Nov. 27, and Saturday, Nov. 28, will allow the public to shop outdoors and find rare gifts at locally-owned boutique shops. Friday, Dec. 4, will be the annual holiday tree lighting at Mac Dutra Plaza at 6 p.m. at the intersection of Kelly and Main streets. Friday, Dec. 11, will have the lighting of the menorah and the second candle for Hanukkah with the coastside Jewish community in the plaza at 6 p.m. The lighting of the menorah and the second candle is a new event this year. Events at 6 p.m. Dec. 18 include the nativity scene by Ayudando Latinos A Soñar and Santa collecting kids holiday wish lists from a mailbox.
Councilman-elect Joaquin Jimenez attended some of the first Night of Lights when only around 20 people visited. He said what was once a small group event has become one of the most important nights for Half Moon Bay and businesses every year. Jimenez is helping set up the nativity scene on Dec. 18 with Ayudando Latinos A Soñar, or ALAS. He said ALAS is setting up the scene to ensure it does not have a large crowd gathering. He still encouraged people to visit Half Moon Bay to support the local business community.
"I am looking forward to it. We have to play it safe because of the community being exposed to COVID," Jimenez said.