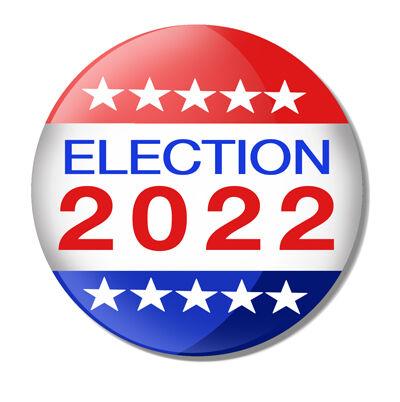 Redwood City Mayor Giselle Hale is likely to face off with San Mateo Deputy Mayor Diane Papan this November after the most recent ballot count update pushed Hale ahead of the former runner-up, Republican Mark Gilham.
"San Mateo County is showing us that Big Oil and PG&E couldn't buy the election in June, and together, we'll show them they can't buy this Assembly seat in November. I'm so grateful for the support from our community and proud of the honest, values-driven campaign we've waged," Hale said in a statement.
Friday's election update showed Papan still holding a significant lead with 38,304 votes, or 41.71%, while Hale trailed with 18,128 votes, or 19.74%, bumping Gilham to third place by 157 votes. Gilham has received 17,971 votes, or 19.57%, in the race so far.
The Elections Office reports having 8,000 ballots left to be tabulated and the next update will come Tuesday, June 21. The total number of votes tabulated on Election Day was 63,362. Thursday's tally was 75,776, an increase of 12,414. Tuesday's vote count was 122,501. Wednesday's vote count was 140,880. Friday's vote count rose to 157,293. The turnout so far is 36.3%, which is notably low.
Papan, in an email, said she remains thankful for the support she's received on Election Night.
"As a daughter of this District, I am honored to have a two-to-one lead. Our message of authentic leadership resonated with the voters. This victory is for them and our entire community who expects their voices to be heard," Papan said in an email.
Little significant changes came for other races. Belmont Councilmember Charles Stone is still expected to face Noelia Corzo, a San Mateo-Foster City School District trustee member, this November in a race for Carole Groom's District 2 seat on the San Mateo County Board of Supervisors. Friday's update showed Stone with 12,534 votes, or 45.97%, and Corzo trailing with 11,715, or 42.97%. If neither Stone nor Corzo gets to 50%, then they will face each other in the general election.
In the race to fill Don Horsley's District 3 seat on the Board of Supervisors, the results held with Ray Mueller and Laura Parmer-Lohan remaining in the top two with their percentages remaining close to where they were on election night.
And Millbrae School District's Measure E, a $90 million bond intended to support campus upgrades and other needs deemed critical for student success, ticked up from 51.97% Monday to 53.08% Wednesday but only increased to 53.11% by Friday, putting it still below the 55% threshold needed to pass. The funds were intended to go toward advancing capital improvements identified in the district's Facilities Master Plan, a document approved in 2018 that outlines $118 million worth of projects.
The Friday, June 17, update includes a portion of the ballots received after June 2 by mail and in vote centers or drop boxes as well as the ballots received before then. Final results will be certified Thursday, July 7.