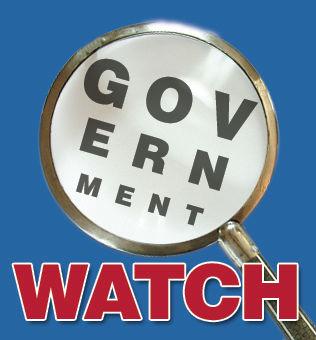 • The U.S. House of Representatives passed U.S. Rep. Jackie Speier's H.J.Res.79 on a bipartisan vote of 232 to 183 Thursday to facilitate timely ratification of the Equal Rights Amendment to the U.S. Constitution.
Rep. Speier, D-San Mateo, is the House sponsor of the joint resolution to remove the deadline to ratify the ERA, reaffirming Congress' support for women's equality. H.J.Res.79 is cosponsored by 224 bipartisan members of the U.S. House of Representatives. Senators Ben Cardin (D-MD) and Lisa Murkowski (R-AK) have introduced a companion joint resolution in the U.S. Senate.
• State Sen. Jerry Hill, D-San Mateo, provides an update on state legislative issues and coffee at his "Java with Jerry" community get-together from 9 a.m. to 10 a.m. Friday, Feb. 21, at Café Borrone, 1010 El Camino Real in Menlo Park.
Hill, who provides the coffee at no cost to taxpayers, invites constituents to bring their questions and concerns to the gathering. No reservations or registration are required to attend the free event.
For more information contact Hill's district office at (650) 212-3313.