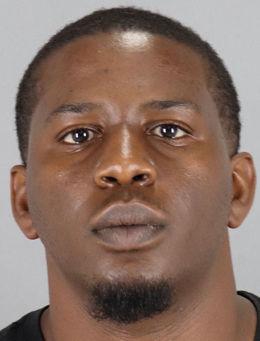 A man arrested in August on suspicion of forcing a woman into prostitution and beating her was sentenced to five years prison Thursday on a felony human trafficking conviction, according to the San Mateo County District Attorney's Office.
Devonne Richardson, 29, of Elk Grove, received 476 days credit for time served and was ordered by Judge Jeffrey Finigan to register as a sex offender for life and not to have contact with the victim for 10 years. Though he allegedly said he understood Richardson is remorseful for his actions, Finigan said he could not justify sentencing him to probation given the seriousness of the case and the impact on the 27-year-old victim, according to prosecutors.
Redwood City police were initially alerted on Aug. 18 after responding to a domestic violence call downtown, and found that the suspect had fled. The victim initially denied any domestic violence, but officers sensed she was uneasy and took her to a temporary shelter facility, police said.
After further interviews with the woman, investigators learned more about the allegations against Richardson, according to police.
The victim told police that she had been working as prostitute for about a month, and that Richardson had a wide reach of clients throughout the Bay Area. He allegedly threatened to send nude photographs to her parents if she didn't work for him, police said.
The woman told police that Richardson kept all of her money, her cellphone and identification, and denied her food and forced her to sleep in his car.
Richardson was spotted in August by Merced police after receiving a hit on an automatic license plate reader triggered by information entered by Redwood City police into a wanted criminal database.
Prosecutors said the woman's mother attended Richardson's sentencing hearing Thursday to describe the harm he did to her daughter, and Richardson allegedly addressed the court as well, noting he was surprised at what the victim had to say and never felt he raped her.
District Attorney Steve Wagstaffe said he couldn't imagine someone convicted of human trafficking receiving probation, and was glad Richardson received prison time for the crime.
"Human traffickers belong in state prison and this guy belongs there," he said. "It's human slavery."
Richardson's defense attorney Alex Bernstein could not be immediately reached for comment.