In the 11 years since Kelli Manukyan opened the doors of Pamplemousse Pâtisserie in Redwood City, she's kept up with the pastry trends, creating everything from cupcakes to macarons to croissants of all shapes and sizes at 2401 Broadway.
With a background as a pastry chef and in various roles at restaurants and bakeries, Manukyan knows from experience what pastries and dishes are bound to please the palette. Though she's the mastermind behind the wide-ranging menu, which includes panini-style sandwiches, quiche and soup, crafting each pastry lining the shelves of her café's display is what has kept her on her toes all these years.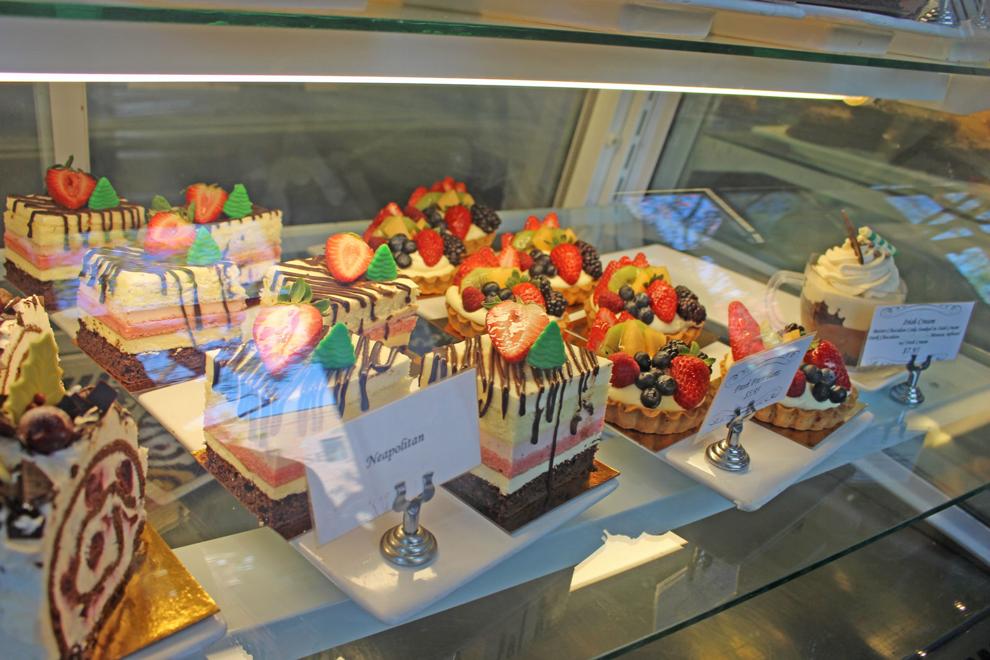 "I love the precision," she said. "With pastries, it's right or it's wrong."
But after 24 years in the food industry, the San Jose resident said she is ready to hang up her apron, take some time away from the countless hours she has logged in the kitchen and sleep until after 4 a.m. for a change. She announced earlier this week the café's last day is Sunday, Dec. 31.
As Manukyan and her staff spread word about the cafe's closing with their customers, she said they've seen an outpouring of the support that's made their many hours worth it. And factoring in the 150 to 300 people Manukyan estimates walk through the doors every day, that makes for a lot of goodbyes.
"I've seen all these faces for years and years and years," she said. "They've made us a part of their lifestyle."
Between the families that stop by every Saturday morning or the downtown employees who line up for lunch, Manukyan said one of the aspects of owning the café she's enjoyed most is staying in touch with regular customers. She said she's opted not to offer internet access so people could enjoy each other's company or read a book or newspaper, which she said many customers have come to expect.
For Marie and Gratien Etchebehere, Pamplemousse has been a place where they have not only made countless memories with their children but could also find authentic French croissants. The French couple said they have met others from France at the café, which they frequented several times a week when they worked in Redwood City and still come to regularly for the soup of the day and a smoked salmon sandwich.
"Whatever they have is very good," said Gratien Etchebehere. "I have my chair here."
A native of Montreal, Manukyan said she named the restaurant after the French word for grapefruit because many enjoy saying it out loud. She said when people learn she speaks French, they often test out the French words they know, which sparked her thinking on the café's name.
Though Manukyan plays many roles, her mother Dorothy Canbazyan and sister Tammy Fowler have pitched in as well, watching the business grow into the community one order at a time. After working there for more than five years, Fowler said she's been proud to see her sister's dedication to her customers in their praise and care for the staff, noting Pamplemousse's ability to weather a variety of economic conditions and changes to the downtown.
"Really she has become such a staple in Redwood City," she said. "Everything just kind of grew around her."
Both Fowler and Manukyan said they would miss seeing the customers they've gotten to know, making the last days bittersweet. Though Manukyan admitted the experience of bringing the store to a close has been surreal, she said she had nothing but gratitude for those who have made the journey with her.
"I don't think of them as customers, I think of them as friends," she said.