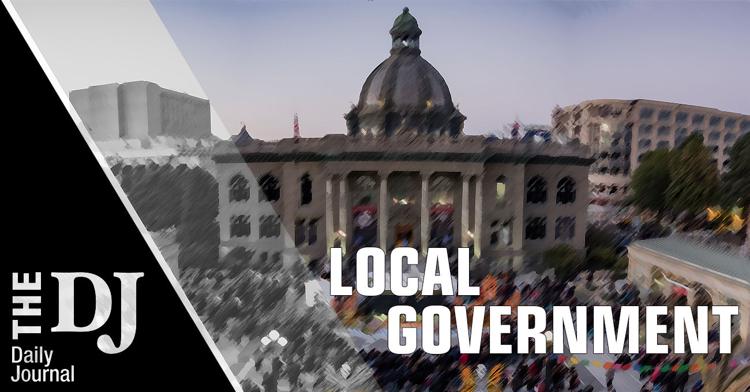 "Game on" is what a local businessman hopes to hear from South San Francisco planning officials after weighing his proposal to establish a video game media production company and electronic sports hub downtown.
The South San Francisco Planning Commission is slated to examine Thursday, Oct. 3, the application from Ten/o to occupy the former Bronstein Music store at 363 Grand Ave.
The company's founder Chris Ceglia said he would like officials to embrace his business, which he believes could serve as a central playground for the Peninsula's thriving gaming and esports community.
"We feel like having a regular spot, we will be able to breed gamers and be able to have an outlet for them to play," said Ceglia, a San Francisco resident and Peninsula native.
Specializing in media production, Ceglia said his company plans to host video game tournaments, throw special events showcasing influencers, maintain a retail outlet and stream gaming-centric shows on websites like Twitch, Facebook and YouTube.
With more than one decade of experience working remotely, Ceglia said his company is looking for a main outlet from which it can cater to the growing local gaming community.
"Having a home base is always nice for any business," he said. "What we would like to do is execute things that are fun and exciting for our demographic, which is 16 to 35 year olds and giving them an essential place that they can play games."
Floor plans for the former home of the local institution Bronstein Music have been cleared to make way for a central room where tournaments and events can be held, said Ceglia, while the front of the house would offer merchandise and clothing for fans of the gaming community.
He framed the business proposal as a sort of modern video arcade, with computers or PlayStations taking the place of the old, quarter-fed stationary gaming towers.
The company will also specialize in fueling the rise of electronic sports, or esports, in which teams form to play collaborative video games before leagues of adoring and dedicated fans.
The endeavor has grown in international popularity, primarily through online streaming services. But top tournaments, which Ten/o has helped produce, frequently tout large audiences with even larger cash prizes.
For his part, Ceglia said he is uncertain of metrics quantifying the popularity of esports on the Peninsula. But after observing exponential growth over recent years, he expressed confidence the community and demand exists to support his vision.
"It's definitely healthy. We are in the heart of tech here on the Peninsula and with that comes a bit of a younger demographic — they've been playing games all their lives and this is hopefully one place we can let them play."
Ceglia said the shop would operate regular business hours through the week, with an eye on hosting special weekend events such as tournaments which could last several hours.
He also suggested the audience drawn to the shop could serve as patrons to other local businesses such as the bars and restaurants occupying downtown.
"We want people to come to South City and have a good time and hopefully this is one of the ways they can do that," he said.
He further expressed optimism the company could build exposure for the gaming community, and help others who may be interested learn more about video games or esports.
"This is hopefully a way to get people to embrace video games and be educated, if you are not at this point," he said.
Though no final decision is expected at the upcoming meeting, Ceglia said he is hopeful officials soon bless his proposal and South San Francisco can let the games begin.
The South San Francisco Planning Commission meets 7 p.m., Thursday Oct. 3, in the Municipal Services Building, 33 Arroyo Drive.