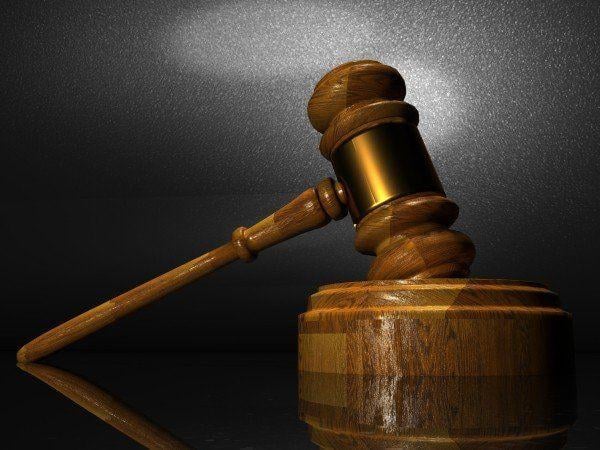 A 19-year-old Emeryville teen is facing five years in state prison after he pleaded no contest to elder abuse and assault with a deadly weapon Tuesday for assaulting a senior and two teens in November, according to the San Mateo County District Attorney's Office.
In custody on $205,000 bail since the Nov. 5 incident in which he hit three women with a loaded, semi-automatic Glock handgun, Elijah Wallace will return to court for sentencing Aug. 20, according to prosecutors.
At around 4:15 p.m. Nov. 5, Wallace was seen urinating in a bush near the Woodlake Condominiums at 900 Peninsula Ave. by a group of women. When a 70-year-old woman approached him asking him to stop, he is said to have hit her in the head with the gun, knocking her to the ground. When she got back on her feet, he pistol-whipped her again, lacerating her left ear and her face below her eye, before running away with a female juvenile companion, according to prosecutors.
At around 5:30 p.m., police were called to the Burlingame Caltrain station after Wallace pistol-whipped an 18-year-old and a 19-year-old with whom he had argued. Police were able to arrest him at the station and found the loaded gun with its serial number rubbed off in his companion's backpack, according to prosecutors.
Wallace previously pleaded not guilty to felony physical elder abuse, assault with a deadly weapon and illegal possession of a firearm, among other charges, when he first appeared in court to face charges, according to prosecutors.
Wallace's defense attorney Seth Morris declined to comment on the case.