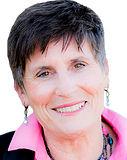 Local early education advocates cheered Gov. Gavin Newsom's promise to improve preschool access for families across the state as a key step toward closing the looming achievement gap.
Newsom followed up on a primary campaign platform during his Monday, Jan. 7, inauguration speech with a commitment to fund expansion of preschool and other early education programs.
With an expected influx of nearly $2 billion in state funding for such initiatives, local educators lauded Newsom's vision and claimed such an investment would brighten the future for students and families across California.
"I'm very excited by it, as are many in the education field. Certainly early care and education for children is, in my opinion, the heart of where we close the equity and opportunity gap," said county Superintendent Nancy Magee.
Ted Lempert, head of early education advocacy organization Children Now, also expressed his appreciation for Newsom's position.
"For him to be focusing on early childhood right off the start is just tremendous," said Lempert, who is also a member of the county Board of Education.
In making their case for the value of early education, advocates point to research showing students with access to preschool or similar programs are put on an initial track for success well ahead of those without similar opportunities.
Early education access has also been identified as vital in the effort to close the achievement gap which exists between students who excel in school — frequently with help of supplemental programs — and those who do not.
Magee pointed to the Big Lift, a collaborative initiative with her office, the county Board of Supervisors and the Silicon Valley Community Foundation, as an effective mechanism for assuring local children gain access to preschool.
The local effort is buttressed by a Monday, Jan. 7, announcement from San Mateo officials who are seeking applications for child care providers needing funding to expand program access. The city has $2.1 million available for providers in San Mateo, and the deadline for applications is Thursday, Feb. 21. An informational session on the program will be hosted Thursday, Jan. 24, at City Hall.
At the state level, Newsom has long been a fighter for expanded early education access, pushing from the early days in his gubernatorial campaign for more money to build more preschool facilities, staff the programs and boost enrollment.
The stated willingness to spend on early education is a departure from Newsom's predecessor, former governor Jerry Brown, who built a reputation for fiscal conservatism and a reluctance to spend heartily on such programs.
For his part, Lempert noted the difference in approach between Newsom and Brown, who would typically only cosign investment in preschool once pressure was applied by the Legislature.
"This is night and day," said Lempert. "This is the governor putting this out in his January budget and announcing it before anything else."
David Fleishman, executive director of the county's Child Care Coordinating Council, also expressed his admiration of Newsom's strong stance on the matter.
"It is phenomenal. I think it is awesome. I know it was a big part of his campaign and I'm glad to see it wasn't just about him getting elected," said Fleishman.
Fleishman though acknowledged much work is ahead in assuring Newsom is willing and able to deliver the funding promised.
"Too often we see great initiatives started and then the money runs out and things get undone," said Fleishman, who admitted he has seen plenty of ambitious investment promises fall by the wayside over the years.
With fears Newsom may eventually face hurdles in bringing his vision to fruition, Fleishman suggested even additional initial investment could be useful in building more childcare facilities across the state.
"There are a lot of things, even if it short-term funding, that can be addressed," said Fleishman.
Rather than wade too deeply into the fears of Newsom's inability to ultimately deliver on his promises though, Fleishman opted to remain optimistic.
"We just couldn't ask for a better person in terms of commitment to families and children. And it's not just the money. It's the message. It is putting it right up front of everyone and saying this is where we need to invest," he said.
Lempert too acknowledged Newsom could be in for a scrap later to defend his obligations, but expressed confidence in the new state leader's fortitude.
"It's a great first start, but he's going to have to keep providing this kind of leadership — which we are confident about," said Lempert.
For Magee, she also said she believed in Newsom's commitment to deliver on his the full extent of his promise. But even if he falls short, she suggested many across the state will likely be well served by a valiant effort.
"The goal is primary to our success as a society and we should want every child to have this kind of early childhood education and even if we can meet half of it, then we will have done better," she said.