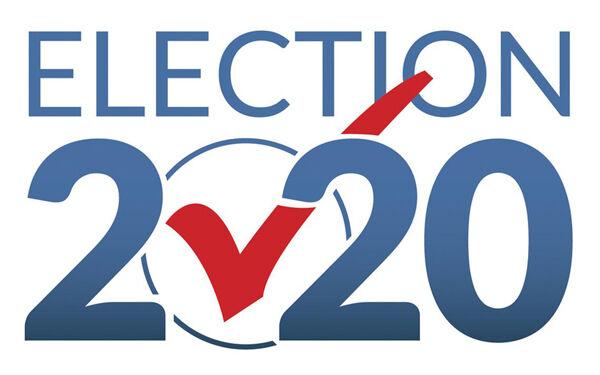 Nearly a week after Election Day, updated results from Monday night provided little clarity for who will be sitting on various governing bodies across San Mateo County, though multiple newcomers have held onto early leads with a total so far of 77.6% voter turnout and an estimated 31,000 ballots left to count.  
Lissette Espinoza-Garnica, a social justice advocate vying to represent Redwood City's District 3 on the City Council, extended her lead over incumbent Janet Borgens. Espinoza-Garnica has gained 1,133 votes, or 40.49%, while Borgens has received 1,011 votes, or 36.13%, according to the latest semi-official results with the San Mateo County Elections Office. Housing advocate Isabella Chu remained in third place. 
Extending his lead over incumbent Richard Garbarino to represent District 4 on the South San Francisco City Council, newcomer James Coleman received 3,108 votes, or 51.39%, according to the results. Garbarino trailed by 168 votes, with 2,940 votes, or 48.61%, but the race was still too close to call. 
A tight race for a seat on the Millbrae City Council is being had between restaurateur You You Xue, earning 4,339 votes, or 18.95%, and small business owner Anders Fung, receiving 4,301 votes, or 18.79%, according to results. Incumbents Gina Papan and Ann Schneider were sent back to council by voters, Papan earning 6,411 votes, or 28%, and Schneider with 5,171 votes, or 22.59%. 
The fate of Measure Y, a San Mateo initiative aiming to extend the citywide 55-foot height limit and 50-unit-per-acre density limit, is still unknown. The measure has now received 21,103 votes, or 49.86%, just under the 50% approval to become law. Measure R, a similar but slightly less restrictive measure failed with 54.12% of San Mateo voters dissenting. Since election night, Measure Y has seen its total grow slightly with every count and now needs a mere 123 votes to pass.
Two San Mateo City Council incumbents also reclaimed their seats, Diane Papan with 24,901 votes, or 39.30%, and Amourence Lee, earning 21,968 votes, or 34.67%, according to the results. Challenger Lisa Diaz Nash remained in third place. 
Michael Salazar, an incumbent San Bruno councilman, retained his seat, earning 8,413 votes, or 28.98%. The race for the second available seat was too close to call with Planning Commissioner Tom Hamilton receiving 6,119 votes, or 21.08%, and Realtor Stephan Marshall, who earned 6,010 votes, or 20.70%, according to the results. Retired FedEx executive Stephen Seymour remained in fourth place and Jeremy Sarnecky in fifth. In the San Bruno mayor race, incumbent Rico Medina secured his seat against challenger and Councilwoman Linda Mason. 
The race between business owner Patrick Sullivan and Foster City incumbent Mayor Catherine Mahanpour was too tight to call, with Sullivan receiving 6,303 votes, or 20.41%, and Mahanpour receiving 5,751 votes, or 18.62%, according to the results. Incumbents Sam Hindi and Jon Froomin reclaimed their seats while businesswoman Latisa Brooks trailed in fifth place. 
With two seats up for grabs on the Belmont City Council, incumbent Davina Hurt will return to the council with 8,535 votes, or 39.47%. Incumbent Tom McCune, with 6,006 votes, or 27.77% is poised to win back his seat though firefighter Ken Loo trails closely behind with 5,561 votes, or 25.72%, according to the results. Pat Cuviello continued to trail in fourth place
For San Mateo County Board of Education, Trustee Area 4, education advocate Chelsea Bonini defeated incumbent Rod Hsiao, Bonini earning 145,182 votes, or 53.10%, while Hsiao received 128,206 votes, or 46.90%. Area 5 incumbent Jim Cannon, Area 6 incumbent Ted Lempert and Area 7 incumbent Joe Ross are unchallenged.
And a $409 million bond measure for infrastructure and facility improvements at the San Mateo-Foster City Elementary School District gained approval of voters, earning greater than the 55% support needed with 63.67% of the vote, according to the results. 
In the race for Sequoia Union High School District Trustee Area C, incumbent Georgia Jack continued to trail challenger Rich Ginn. Ginn earned 8,937 votes, or 37.65%, while Jack received 8,086 votes, or 34.07%, according to the results. Public school principal Shamar Edwards continued to trail. In Trustee Area E, Shawneece Stevenson won. Incumbent Carrie Du Bois ran uncontested.
In the San Mateo County Community College District, Trustee Area 3, incumbent Maurice Goodman earned 29,768 votes, or 53.63%, defeating fellow incumbent Dave Mandelkern, who received 25,752 votes, or 46.38%. Because of new district elections, both incumbents were forced to run against each other. 
In the race for the San Bruno Park Elementary School District Board of Trustees, incumbent Jennifer Blanco secured one of two seats with 6,757 votes, or 34.80%, according to results. Andriana Shea, earning 7,734 votes, or 33.11%, is being trailed by Bryan Vander Lugt with 7,478 votes, or 32.01%, making the race too close to call. 
As of 4:30 p.m. Nov. 9, the county Elections Office has received 343,594 ballots, of which, 313,916 were vote-by-mail ballots and 29,678 vote center ballots. The next set of results will be released at 4:30 p.m. Wednesday, Nov. 11, with other results released every few days. The election results will be certified Dec. 3.