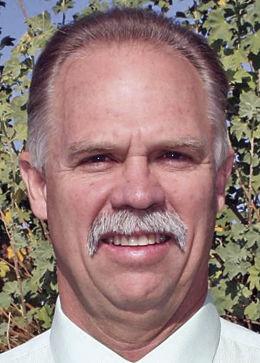 San Mateo's Sustainability and Infrastructure Commission is recommending the City Council adopt the 2020 bicycle master plan, but agreed funding it will be a challenge.
The plan recommends a total of 70 projects that are collectively expected to cost between $21.2 million and $33.7 million, depending on whether level 1 or level 2 bike lanes are constructed. 
But a total of just $50,000 has been allocated for bicycle and pedestrian projects in fiscal year 2020-21, which comes out to less than 1% of the cost of implementing the plan. Just one of the 70 projects identified in the plan could be funded with $50,000, and the vast majority of those projects cost hundreds of thousands of dollars.
"It's frustrating frankly to have such a great plan and trying to figure out how to fund it," commission Vice Chair Susan Rowinski said during a meeting Wednesday. "I just wish we had the money." 
Public Works Director Brad Underwood said funding sources that the city would typically turn to for bicycle projects, including measures A and W as well as development in-lieu fees, are currently needed for other projects that have been identified as higher priorities, such as the repaving of roads, the 25th Avenue Grade Separation project and improvements to the Highway 101/Peninsula Avenue interchange. 
"It's challenging to say the least to get the funding we need," he said.
The capital improvement program budget for fiscal year 2020-21 totals $13.8 million, nearly $10 million of which is allocated for roadwork.
During the meeting, the commission made a few additional recommendations associated with adopting the plan. It specifically wants the council to explore ways to achieve one funding goal in the plan, which is to allocate 5% of the city's annual road maintenance budget specifically for bicycle infrastructure maintenance. It also wants to review the plan twice a year and explore the role pilot projects could play in expanding the city's network of bike lanes.
One commissioner also called for further detail on the progress that has been made in implementing the previous iteration of the bicycle master plan, adopted in 2011. According to a staff report, nine of the 26 high priority bicycle projects identified that year have been implemented and eight projects are in progress. Additionally, eight projects in the 2011 plan have been included in the 2020 one and in some cases the plan recommends those projects be upgraded to more separated and safe facilities, according to the report.
The city is currently home to about 56 miles of bike lanes, routes and shared paths. There are close to 20 miles of both class II and class III bike lanes, more than 15 miles of shared-use paths, a 0.1-mile buffered bike lane and no class IV separated bike lanes. 
The new bicycle plan proposes a total of 101 miles of bicycle lanes.
"It's a great plan, I just wish we could get it done faster," said Commissioner Greg St. Clair.