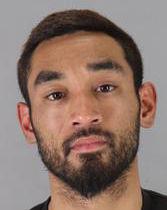 San Mateo police interrupted a home burglary attempt and arrested a San Mateo man on associated charges. 
Responding to calls of a burglary in progress around 11 a.m. Monday, Feb. 10, officers found Ryan Tuli exiting an apartment building on El Camino Real with an armful of electronics, according to a press release. 
Officers arrested Tuli, 24, on first-degree burglary charges, as well as suspicion of being under the influence of narcotics and possession of drug paraphernalia. He was booked in the county jail.