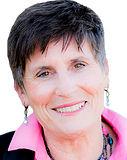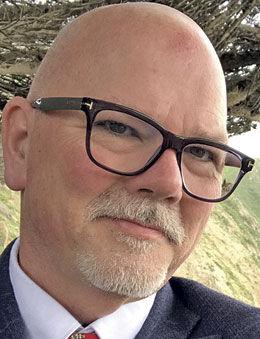 Two in the race to become the next San Mateo County superintendent will need to wait even longer before a winner is called after updated results from the county Elections Office Tuesday afternoon, June 13, showed the vote margin between them dwindled to 75. 
More than 8,300 votes counted toward associate county superintendent Nancy Magee's bid for the seat since elections officials' last update Thursday has brought her bid against colleague Gary Waddell into a dead heat, with both candidates taking 50 percent support from voters. Though Waddell's early lead widened to 501 votes as of Thursday's update, it has narrowed to 75 votes as more ballots were counted, bringing the total number of ballots cast for the deputy county superintendent to 40,487, with Magee's total at 40,412.
The surge in Magee's votes and the remaining 50,500 ballots Chief Elections Officer Mark Church estimated remain to be counted as of 4:30 p.m. Tuesday leave the door wide open for either candidate to take the seat, a reality Magee is trying to become accustomed to after days of waiting for updated results. 
Though Magee acknowledged she would have liked to have gained even more votes by Tuesday's update, she said she was happy with the upward trend in the number of votes tallied toward her campaign and those who supported it. 
"I'm certainly very happy with today's posting," she said Tuesday. "I am thrilled that we're at this place that it is possible to think about being able to lead." 
Magee said she has tried her best to focus her attention on her daily responsibilities in the days since she became locked in a stalemate with Waddell, but admitted she grew somewhat anxious waiting for Tuesday's update to roll around at 4:30 p.m.
"It's like nothing else I've ever experienced in my life," she said. 
If his lead holds, Waddell would take the top educator's post from Anne Campbell, who did not seek re-election, in a win over Magee. Another update from elections officials Friday afternoon could help settle matters, but if it doesn't, they will have to wait until Wednesday, June 20, for yet another tally of the ballots. 
Waddell said it's in the hands of voters and it's difficult to assess what the varying tallies means to what will be the ultimate total.
"It's a close race, but we knew that going in," he said.
Magee said it was too early to say whether a recount of the votes might be needed, noting she felt the final numbers had to come in before she would consider that option. 
"I want to give the Elections Office the time they need to do their job and report the numbers and then we'll just see where they are," she said. 
Waddell also indicated whether there might be a recount was a question for a later day.
School officials on the Belmont-Redwood Shores Elementary School District board will also be waiting for Friday's update to see if the thousands of ballots still to be counted have been cast in support of a $118 annual parcel tax they placed on the ballot to raise about $1.4 million a year for five years. Dubbed Measure K, the parcel tax has so far garnered 4,532 votes and more than 65 percent support from voters, bringing it just short of the supermajority — or two-thirds support from voters — required for it to pass.