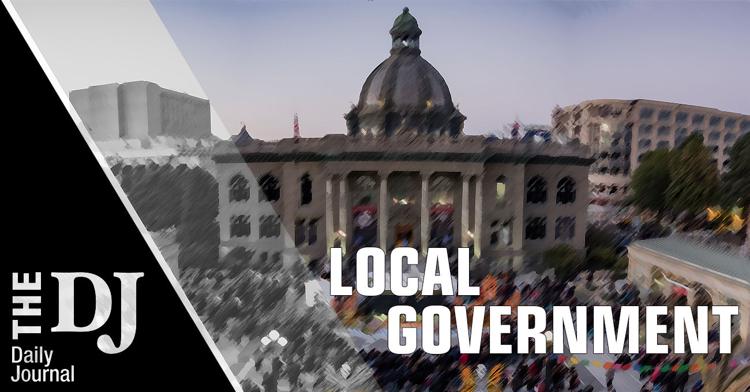 Burlingame officials passed a climate plan with hopes of plotting a course toward improved community sustainability through environmentally conscious policies designed to cut greenhouse gas emissions.
The Burlingame City Council unanimously approved the city's climate action plan as an addendum to the general plan, which updated zoning and land use regulations across the city.
In shaping Burlingame's growth over the coming decades, officials will refer to the climate action plan for guidance on limiting natural gas dependence, reducing vehicle miles traveled and other sustainable practices.
While recognizing the city's capacity to make a sizable difference in combating climate change is limited without participation of surrounding cities, Burlingame officials lauded the strategy crafted over the past couple years.
"We want to lead by example but we want to make sure we can gather other cities and get them on board with aggressive goals they can meet," said Councilwoman Ann Keighran, according to video of the meeting Tuesday, Sept. 3.
Councilman Michael Brownrigg agreed, and pushed state lawmakers to take the lead on establishing bold initiatives which can be a model for transformative change across California, and the nation.
"We have to do a lot better and we have to do it on a state level," he said.
Among the most notable programs and practices identified in Burlingame's plan to cut greenhouse gas emissions are implementing a transportation demand management plan for the city, establishing a complete streets network, adopting more efficient construction management policies, becoming more energy efficient and supporting Peninsula Clean Energy.
Adoption of Peninsula Clean Energy, the county's provider of electricity drawn from renewable sources which does not generate greenhouse gases, will be the most impactful initiative, according to the plan. And by encouraging carpooling, dedicating prime parking spots for electric vehicles, promoting bicycling and other alternative modes of transportation and similar initiatives, officials can help facilitate significant greenhouse gas emission reductions through transportation management programs, according to the plan.
Considering the city's proximity to active train lines and bus routes, Vice Mayor Emily Beach said it is the community's obligation to cut its vehicle miles traveled because Burlingame residents have access to alternative modes of transportation not enjoyed by other cities.
"We have a responsibility to be more aggressive," she said.
Should the various measures be put to practice, the plan indicates Burlingame will be successful in meeting its emissions goals through 2030, before beginning to fall short in 2040.
Recognizing technological advancement will likely amplify the city's ability to meet the goals in future years, officials urged an ambitious approach to tracking progress in reducing emissions and continuously adjusting expectations accordingly.
"Everyone up here wants to be as aggressive as possible about setting good targets so that we are really pushing out of our comfort zone to do what we can locally about climate change," said Beach.
Yet despite the commitment of officials to pushing the envelope on meeting the city's goals, some outside organizations felt the plan could be made even more bold.
The Bay Area Air Quality Management District wrote a letter advocating to plan for fewer vehicle miles traveled and less natural gas used, though a consultant hired by the city to draft the plan felt the document was suitable. The Citizens Environmental Council of Burlingame also pushed for more assertive policy which would lead to greater effectiveness at a more rapid pace.
Mike McCord, president of the Citizens Environmental Council of Burlingame, encouraged officials to view the document as a baseline for expectations, not the peak of what is possible for cutting greenhouse gasses.
"We see it as a floor, not a ceiling," he said.