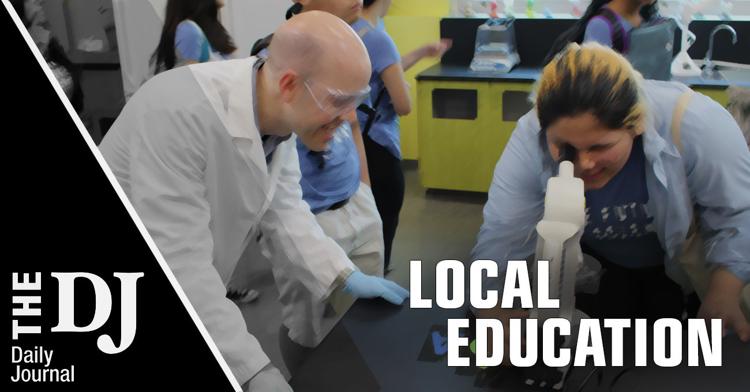 Sequoia Union High School District officials received the spirited advocacy for establishment of a new charter high school with skepticism regarding the viability of the proposal.
The district Board of Trustees heard Wednesday, Aug. 8, from more than 20 residents and educators who requested approval for KIPP Peninsula High School, which is aiming to set up a new location in the district.
While appreciating the passionate perspectives shared by members of the charter community with elementary schools in East Palo Alto and Redwood City, officials also raised some concerns.
Trustees received testimonials during the public hearing on the proposal to create the district's fifth charter school before providing their own input, and a decision is expected to be made at meeting later this month.
Prior to a vote though, officials requested more information about the performance of existing Bay Area KIPP high schools relative to other nearby comprehensive sites, as well as additional enrollment and financial data.
Superintendent Mary Streshly said the information will help district officials better understand the case for another charter school in an area with an established reputation for quality public education.
"You are coming into an area with amazing schools," said Streshly.
Board President Georgia Jack, meanwhile, said such details will help her judge how KIPP expects to differentiate itself from the field of stiff potential competition.
"I'm still struggling a bit with what makes you so different," said Jack, noting the variety of options already offered by the district as well as small programs catering to specific interests.
KIPP, an acronym for Knowledge Is Power Program, is the nation's largest charter organization. While enrollment is open to all students, KIPP is widely recognized for serving students from low-income communities. KIPP operates two local elementary schools in Redwood City and East Palo Alto and high schools in San Francisco, San Jose and the East Bay.
KIPP supporters claim they would like a new local high school where students who graduate from the elementary schools can continue their education in a familiar system they have grown to deeply appreciate.
KIPP officials have said they are solely focused on getting their charter application approved, with an expectation that their attention will eventually turn to details such as where the campus may be located.
A projection from the charter application though suggests the size of the school could gradually grow to 650 students, who would be selected through a lottery system if demand exceeds capacity.
Judy Li, the charter's chief of growth, advocacy, real estate and community engagement, said she hoped KIPP and the district could establish partnerships serving the interests of both organizations.
"We believe we can learn a lot from you and contribute to the success of existing schools," said Li.
To that end, she suggested the two organizations could craft a music program serving the student community in East Palo Alto, or host seminars for all district students showcasing the services offered by both the charter and comprehensive sites.
She also claimed the charter high school is not seeking to jeopardize the district's enrollment base by drawing students away from existing schools and specialized programs.
"We do want to make sure we not threatening and putting small schools under more pressure," she said, recognizing that enrollment patterns in the district have flattened or trended down at certain campuses, particularly in central portions of the district.
Sequoia officials have pointed to the housing affordability crisis pushing families away from the Peninsula as a central force driving enrollment trends, particularly in Redwood City. KIPP officials said they have had the same experience, but the student population in the charter elementary schools continues to exceed capacity.
Acknowledging the enrollment issue and other details need more examination from district officials before making a final judgment, Li hoped a collaborative relationship between both sides could eventually be formed.
"We would be proud to be part of this district," she said.