The Belmont City Council has expressed interest in looking into long-term outdoor dining options following the success in other Peninsula cities, with staff instructed to gather further information about outdoor dining.
At its July 13 meeting, the City Council expressed support for consideration of outdoor dining, which would consist of parklets, sidewalk dining and parking lot dining, according to a memo from Councilmember Davina Hurt and Mayor Charles Stone, who brought the matter to council.
Hurt said as Belmont transitions back to business as usual, she wanted to think deeply about how the city could benefit from looking at public space in a different way.
"We asked ourselves, how do we build back better, what lessons have we learned, what benefits are there in re-imagining our public realm and our public spaces," Hurt said.
Outdoor dining had caught on throughout the Peninsula and across California, with cities like San Mateo looking at long-term outdoor dining options given its popularity. Stone noted while Belmont had some unique challenges like not having a centralized downtown yet like San Carlos or San Mateo, there were still opportunities after the pandemic for restaurants to use outdoor spaces. Stone said outdoor dining would have to be location-specific as there are areas like Ralston Avenue that can't have parklets on the street but can do parking lot outdoor dining. Other potential benefits include greater tax sale revenue for the city.
"We wanted to see if the council had any interest in exploring the issue and having staff bring us back an item talking about what would need to be done to make sure that we were being as friendly as possible to the idea of outdoor dining within the realm of reason and safety," Stone said.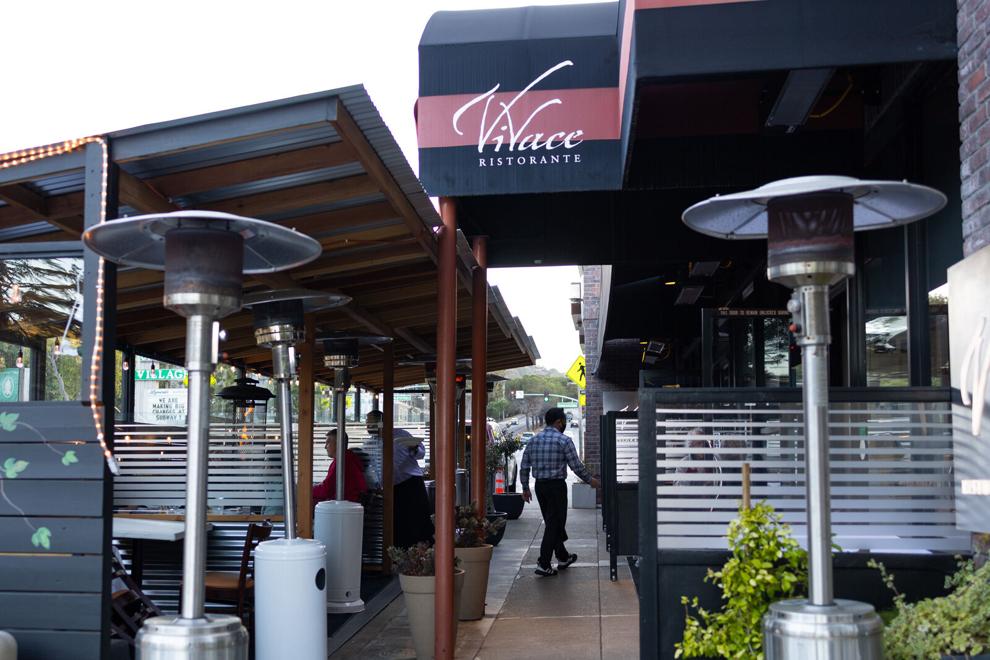 According to the memo from Hurt and Stone, a potential timeline includes an informational item brought to the council for its July 27 meeting. An item could then be brought back for consideration after the August council break if given direction to proceed. City Manager Afshin Oskoui said staff would come back with additional information on how outdoor dining is working currently and where the council wants to take it in the future.
Councilmember Warren Lieberman said he had heard remarkably few concerns or complaints about any of the outdoor restaurant dining so far.
"I think this is great. I think it adds another dimension, and thus fur, everybody seems to be enjoying it, so I see no reason to necessarily stop it," Lieberman said.
Councilmember Tom McCune agreed, noting that California's sunny and warm climate was conducive to outdoor dining throughout large parts of the year.
"Unfortunately, we don't have the street layout that some of our neighboring cities have that has made this very successful, but if we have smaller scale limited opportunities to take advantage of the climate and help our hospitality venues, by all means, we should do so," McCune said.
Vice Mayor Julie Mates concurred with the rest of the council.
"I'm in agreement," Mates said. "Let's go ahead and explore it further."
(650) 344-5200 ext. 102