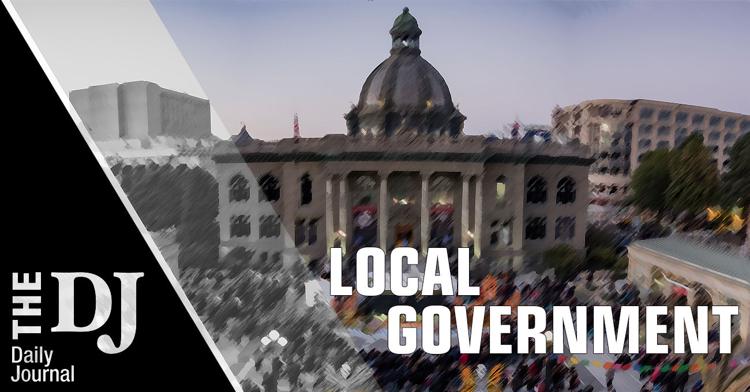 The Belmont City Council has agreed on a plan for tackling the city's unfunded pension liability by frontloading payments to satisfy the debt relatively fast and save the city millions of dollars in interest.
Councilmembers unanimously chose that plan out of three options at a study session late last month and also emphasized that each year they can review the effectiveness of the strategy and modify it if need be.    
"When you look at the savings, that's bottom line and it's a large savings and anything we can do to save and manage for the future we should," said Vice Mayor Davina Hurt.
Annual pension contributions are rising in Belmont and in cities across California in part because the California Public Employees' Retirement System earlier this year decided to shorten the amortization period from 30 years to 20 years. The new policy will take effect in June 2019.
The plan that Belmont is going with has been referred to as retro mimic because it retroactively applies the new amortization policy to the city's unfunded liability. Finance Director Thomas Fil recommended that option, which he said will allow the city to pay off its unfunded liability by 2040 and save $8.3 million in interest.
As of June of last year, the city has funded 71.2 percent of its liability with $35.3 million still unfunded.
Another option would be to make no additional discretionary payments and pay only what is required and a third option is to pay an additional discretionary payment of $400,000 — a number Fil described as "manageable" for Belmont — to CalPERS each year. The former would allow Belmont to pay off its liability by 2044 and save nothing in interest and the latter would mean the liability is paid off by 2036 and the city saves just $328,046 in interest.
"Given the fact that we're going to save a lot and I mean a lot of money over time and the fact that there's barely, in the grand scheme of things, any temporal difference for when we get to zero between the retro mimic and $400,000 ADP, and given the fact that we're not locking ourselves into anything and we'll have a yearly discussion about this, I think we should be moving towards retro mimic if we can afford it," said Councilman Charles Stone.
With retro mimic, the city pays as much as $800,000 more a year than those other two options until 2022 when annual contributions begin to drop. Between 2024 and 2036, the retro mimic plan means the lowest annual contribution of the three options.
But paying more in the next few years means less money those years for capital projects, some of which may see a delay, councilmembers suggested.
Ira Summer, a public pension expert consulting with the city, also suggested councilmembers may regret choosing the retro mimic option if CalPERS were to lose money in an economic downtown, though he said such a scenario is unlikely.
"It's possible but it would be something that hasn't happened with them in the past," he said. "Historically [CalPERS] has not lost money for more than short periods of time and even when the markets go down, because of their diverse portfolio of investments, they tend to make a little money instead of losing money or making a lot."
The new pension funding method will be implemented with the fiscal year 2020 budget.
(650) 344-5200 ext. 102