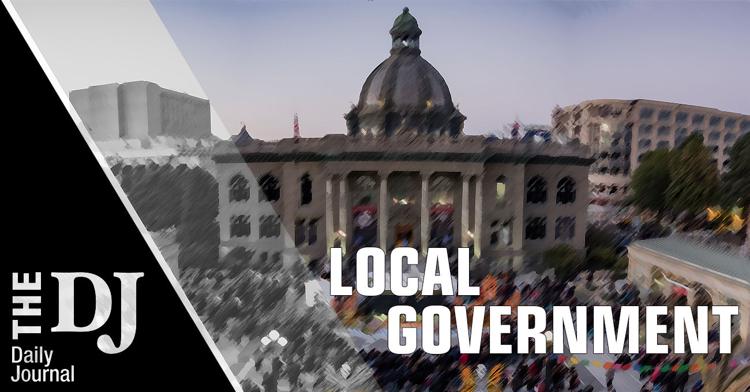 The Belmont City Council is weighing long-term strategies for tackling the city's unfunded pension obligation, with councilmembers in support of a plan in which interest-saving payments are made at the beginning of fiscal years rather than throughout them.
Councilmembers embraced that plan — known as an annual lump sum pre-payment — at a study session June 12 when Finance Director Thomas Fil presented various options for accelerating the payoff of the city's unfunded liability. Another option recommended by Fil includes additional discretionary payments of $400,000 a year, which has councilmembers conflicted about whether that money should be spent on pension debt or other priorities such as infrastructure.
Lump sum pre-payments will be made to the California Public Employees' Retirement System, or CalPERS, each July, and are projected to save the city money each year in interest, starting with $85,094 in fiscal year 2019. Fil said those savings could be part of the $400,000 in additional annual payments to CalPERS if the council decides to make them.  
Belmont has paid off 70 percent of its unfunded obligation — compared to 68.3 percent as of June 30, 2016 — with $35 million unfunded. That puts the city in the middle of the pack compared to agencies across the state, said Ira Summer, a public pension expert with GovInvest, a firm that specializes in assisting governments in post-employment obligations. Summer joined Fil in presenting the various pension funding options for the council to consider last week.
"The fact that you are behind target right now is not me saying you did anything wrong," Summer said. "A lot of this is due to changes in the world economy. These are things outside of CalPERS control and your control. The markets crashed, future expectations are lower, those are just things going on. CalPERS is doing their best to handle it and your finance group is doing its best to keep costs within your budget." 
Fil said employer contribution rates have been driven upwards since CalPERS enacted risk mitigation strategies, the most significant of which being the lowering of the amortization period from 30 years to 20 years. Fil said the agency also lowered discount rates from 7.5 to 7 percent and transitioned to a more conservative investment mix, meaning it reduced the stock market component of its portfolio and increased the fixed-income portion.
"If they [CalPERS] lower the amount they expect to get in investment return, they need more money from you, and that's why your target ends up being higher as they need more money in the fund now to be on target for funding when they dropped the discount rate," Summer clarified.
Additional payments to CalPERS can be in any amount at any time, but Fil recommended $400,000 as a reasonable benchmark or starting point for the council to consider. Alternative to the $400,000 payments, the council could opt to only pay CalPERS' requirement each year and nothing extra, or it could take on another approach to paying more than is required — referred to as retro mimic — that retroactively applies CalPERS' new 20-year amortization rule to the city's unfunded liability. That plan would result in higher payments for the next four years, and then significantly lower payments through 2036. 
"We have the operational flexibility that the pre-payment makes perfect sense," said Councilman Warren Lieberman. "But from my perspective, I don't see enough benefit where we go from the retro mimic to the extra $400,000. In other words, when I look at these graphs to me the benefit that turns out in 2032 from making the extra payment does not outweigh what I believe we could usefully spend that money on, infrastructure or something else." 
If the council were to adopt Fil's recommendations, then the city could pay off its pension liability seven years faster than if it made no additional payments, and four years faster than the retro mimic option. But of course that would also mean $400,000 less each year for other priorities.
Other options presented by Fil, and rejected by the council include one called "CalPERS fresh start," which would pay down the unfunded liability faster, but also deprives agencies of discretion to reduce payments. A fourth option called the section 115 pension trust was nixed by the council, in part because it does not directly reduce the net pension liability and demands higher fees than additional discretionary payment options.
Fil said discussion on additional discretionary payment options will likely continue in the fall.
"I think what council wants to do is they want to look at this in the context of other priorities, and I think that's a good thing and we'll bring this back and show them what this means in terms of some of their other top priorities," Fil said.