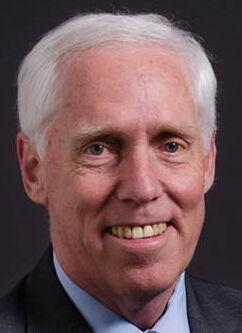 San Mateo County District Attorney Steve Wagstaffe announced an alliance between Contra Costa, Alameda, San Francisco, Marin, San Joaquin, San Mateo and Santa Clara counties, law enforcement and state agencies to combat the recent increase in organized retail theft.
Each office has pledged a prosecutor to collaborate and participate in the joint effort.
"The recent premeditated retail theft mob action in multiple cities across Northern California is intolerable and will not be accepted by district attorneys, law enforcement officials and our community members," Wagstaffe said in a press release. "Anyone caught engaging in such criminal conduct should expect to find themselves facing prosecution, conviction and incarceration. There is no leniency for such behavior."
While police work to strengthen investigations and collaborations across jurisdictional boundaries, prosecutors' offices similarly can better ensure accountability through information sharing. The partnership between counties and local agencies would allow for the sharing of information through data collection, crime analytics, as well as pooled investigative tools to successfully prosecute those involved with organized retail theft schemes, according to the release.